First News Junior General Election – The Results Are In!
The General Election is on Thursday 8 June and we've held an election to find out how our readers would vote. Although they don't get a vote, it's important that they get a voice! That's why we created the First News Junior General Election, which has seen thousands of under-15s vote on the issues that matter to them. Now, all the votes have been counted, their views have been heard and this is what they've had to say…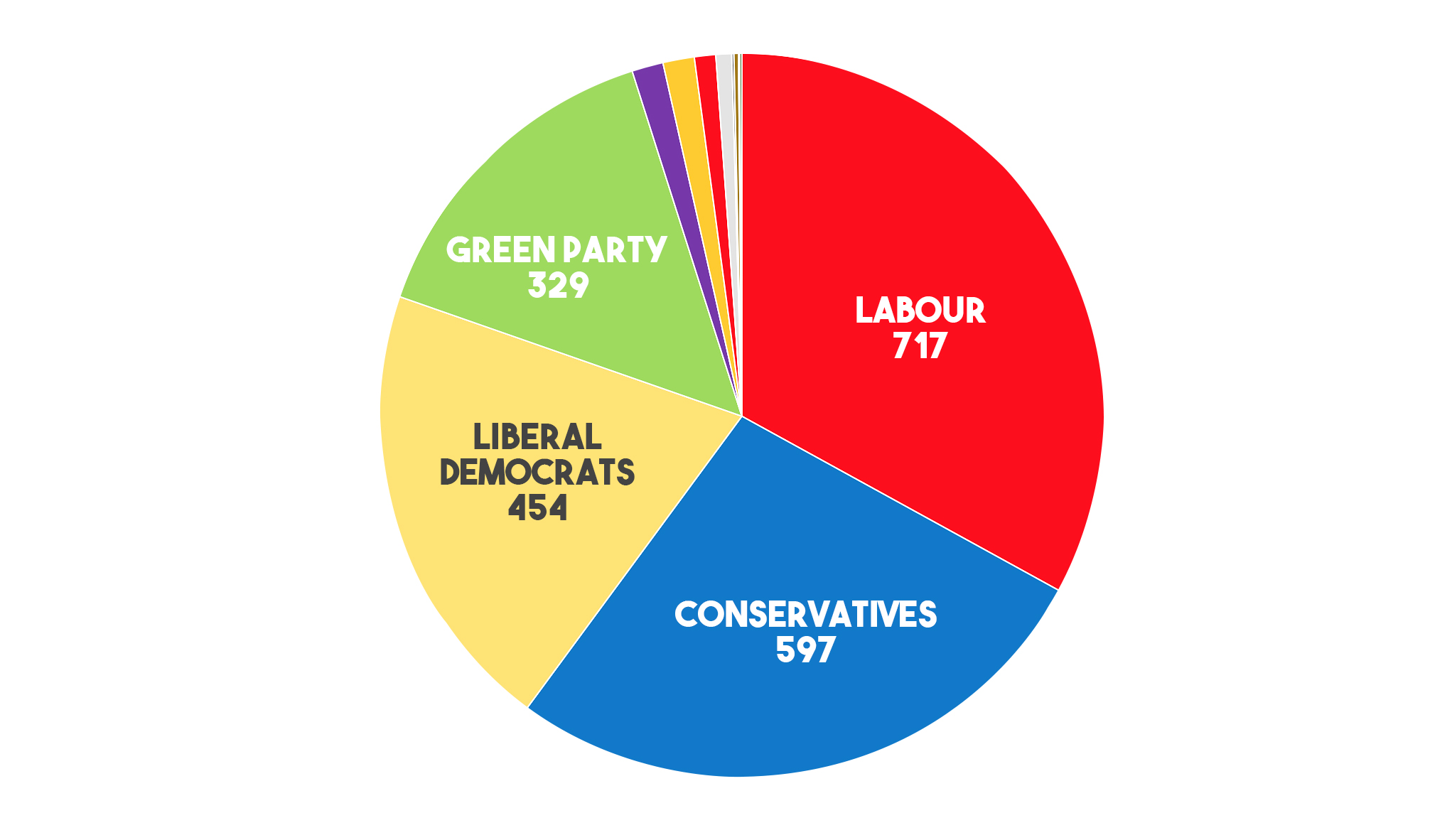 Junior Election Headlines!
More than 2,200 under-15's took part in our poll, which closed at 9am on Monday. 94% of the votes were split between four parties – the Labour party (32%) lead the way, with the Conservatives (27%) close behind, followed by the Liberal Democrats (20%) and Green Party (15%).
If these percentages were simply turned into MPs, Labour would have 208 MPs, the Conservatives would have 176 MPs, the Lib Dems would have 98 MPs. That means no party would have enough MPs to form a strong government on their own and would need to go into a coalition with another party.
Now we know how children would vote, will adults vote the same way? Or is there a generation gap in the British politics?
The children's results in more detail.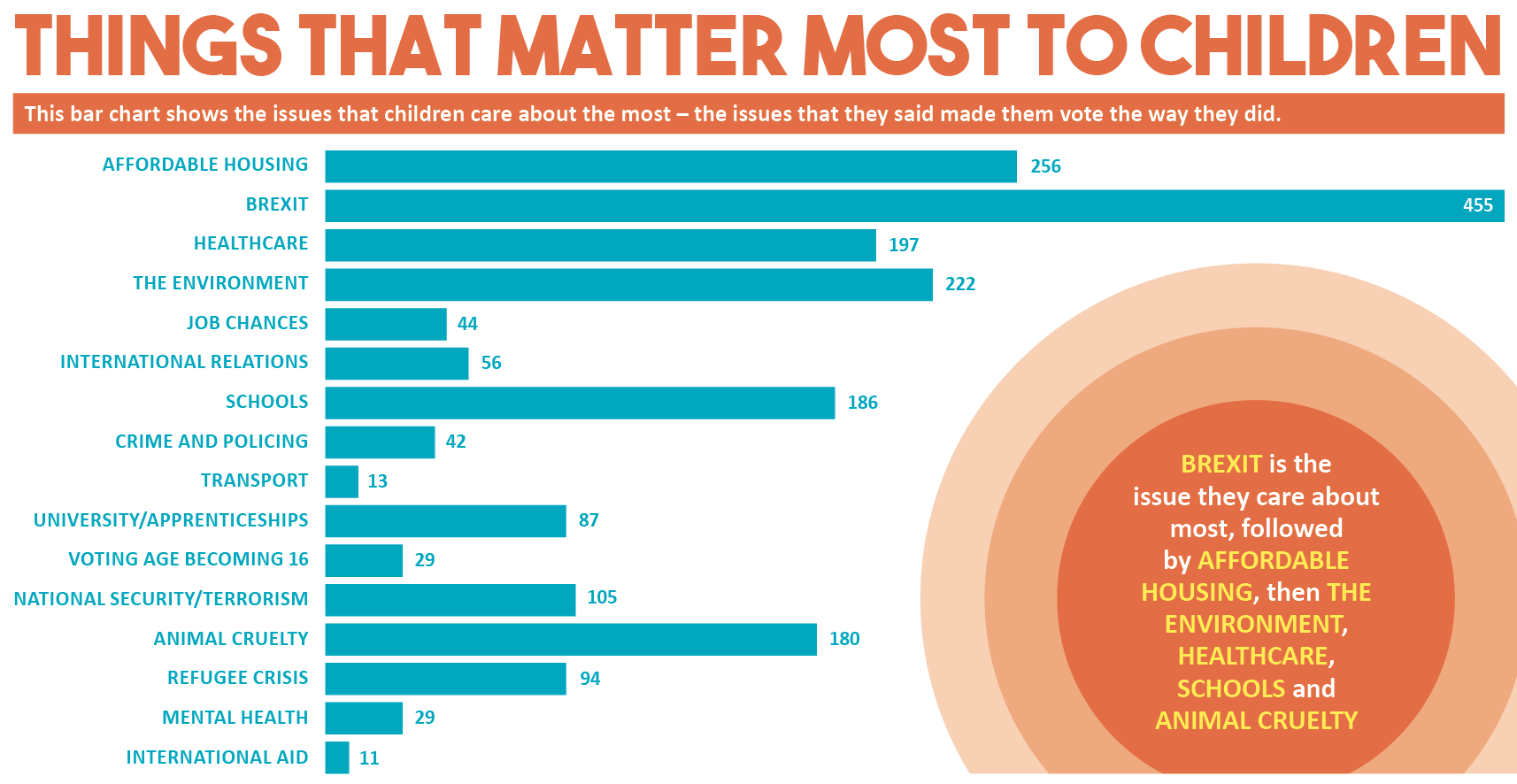 Children should be able to vote because it's our future.
I will need a job and I would like a good one so I can have a good life . I would like a variety of education opportunities.
Animals are living and I don't see why they shouldn't have the same rights as us.
I want to be part of Europe when I grow up.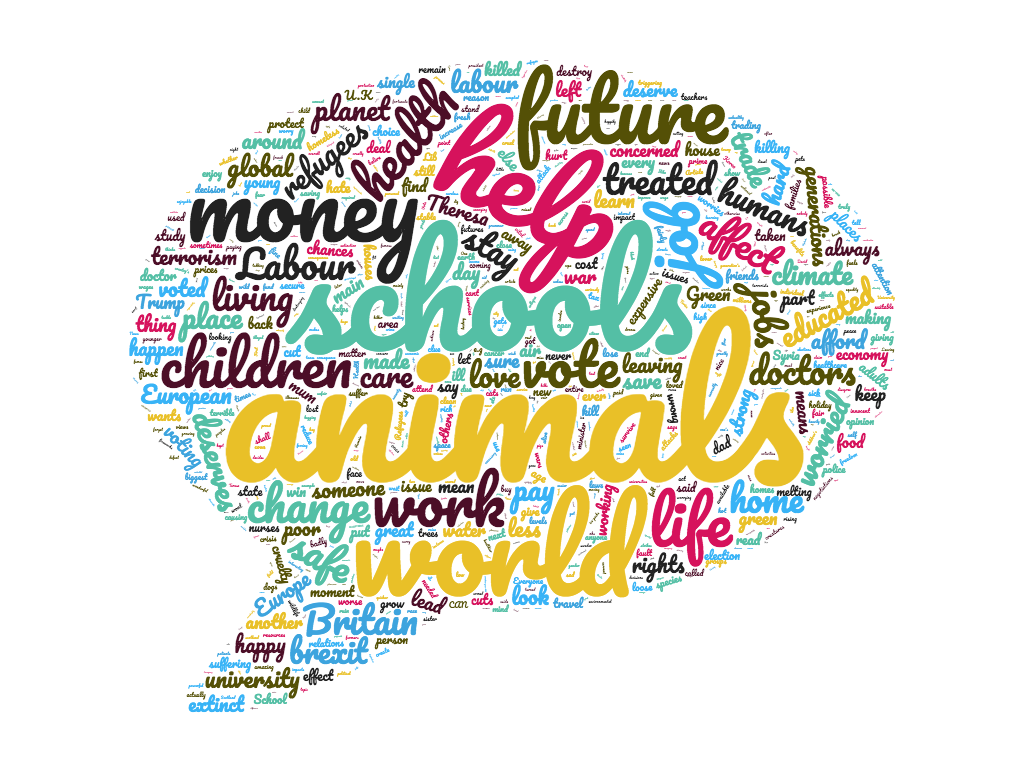 | | | | | | |
| --- | --- | --- | --- | --- | --- |
| £1.00* | £5.97 | Save 81% | Ongoing | Direct Debit | Try 3 issues for £1 |
| £34.99 | £51.74 | Save 25% | 26 weeks | Credit / Debit Card | Buy Now |
| £62.79 | £103.48 | Save 32% | 52 weeks | Credit / Debit Card | Buy Now |
| £1.00* | £10.44 | Save 69% | Ongoing | Direct Debit | Try 3 issues for £1 |
| £41.99 | £90.48 | Save 54% | 26 weeks | Credit / Debit Card | Buy Now |
| £76.79 | £180.96 | Save 58% | 52 weeks | Credit / Debit Card | Buy Now |
| £1.00* | £4.47 | Save 32% | Ongoing | Direct Debit | Try 3 issues for £1 |
| £30.99 | £38.74 | Save 20% | 26 weeks | Credit / Debit Card | Buy Now |
| £54.79 | £77.48 | Save 29% | 52 weeks | Credit / Debit Card | Buy Now |
* Then £16.99 every 3 months
* Then £20.49 every 3 months
* Then £14.99 every 3 months