The UK's most trusted source of news for kids
First News is fun, educational and proven to boost children's literacy and English language.

Our award-winning weekly newspaper and daily news service is available worldwide on your phone, tablet and desktop.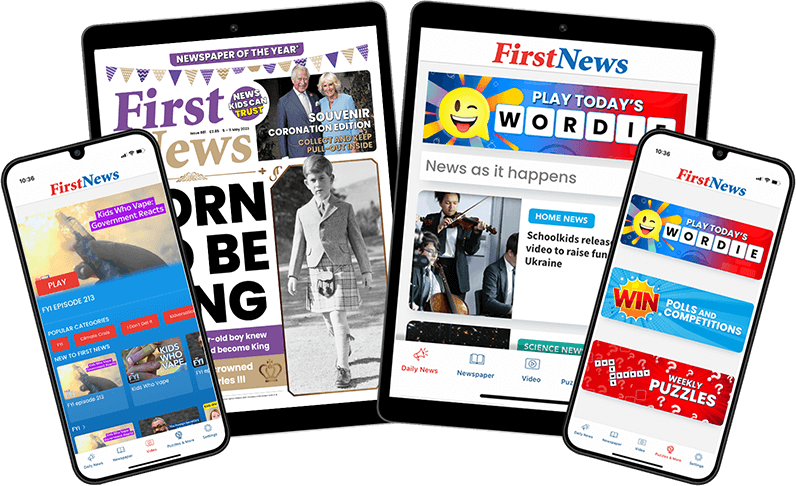 Try First News for £1
Get your first month for just £1, pay £4.99 for your second month and £5.99 every month thereafter
Cancel anytime
Try Now
Read each weekly issue and so much more!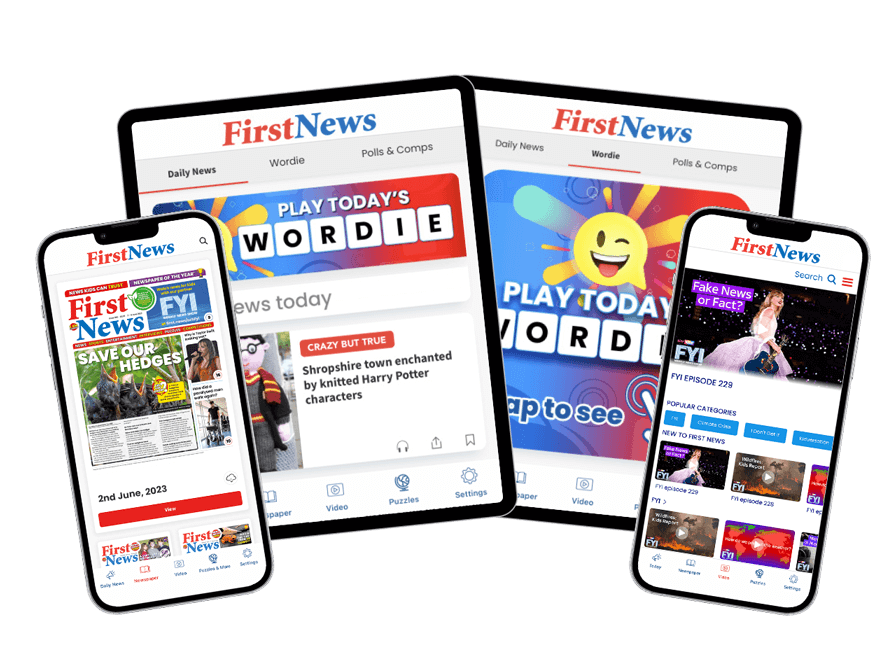 Read
Weekly edition of First News with interactive features, plus a searchable archive.
Watch
Hundreds of videos, including news explainers presented by children for children.
Play
Mind-bending, interactive puzzles helping to promote cognitive development all linked to the weeks news.
Listen
Daily news feed featuring 5 age-appropriate news articles from the UK and around the world available to read and listen to.
START YOUR

1 MONTH TRIAL

TO THE FIRST NEWS DIGITAL EDITION
Setting up your offer
This may take a few moments...
Welcome back to First News Digital!
Our free introductory offer can only be used once but you can sign up again on an exclusive discounted rate of £4.99 per month for 3 months (usual price is £7.99.) Click here to proceed
"First News helped our students to explore and better understand the UK in an authentic manner. They increased in confidence and improved their accuracy level without even realising that their vocabulary is becoming increasingly rich."
St Jean Hulst School, France
"I like learning about what's going in the world and the paper boy comic is hilarious! The activity page is the best because I like challenging myself to do them."