How to Cope with Parents During Isolation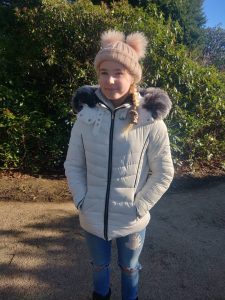 Covid-19 has created many problems not just for our governments but also for the development of the next generation, the kids.
Before we were told it would only seriously affect the old and unwell. However, we are all now faced with the constant fear contracting the virus.
I don't even want to go outside or accompany my dad to buy essential products and I absolutely dread the evening news for an update presenting the additional issues and troubles that the corona virus has caused.
Nevertheless, I feel that the government is sensibly trying to limit as much interaction between people as possible, so that there are less chances of the virus spreading and therefore protecting our NHS.
I personally believe that this is the best way possible to prevent the spread of the disease, and I feel very secure and content knowing that our Prime Minister is taking both our health and our feelings into account and I doubt that anyone else could have done a better job, before he was hospitalised himself.
With Boris Johnson and his tireless team guiding us towards the light at the end of the tunnel, and all the astounding and brave NHS workers and volunteers that risk their lives for our health every single day backing us up, I feel that the least we could do as a nation is help hold the torches in this dark and confusing time and stay at home. When this will all finally be over, we will march out of the tunnel with our heads held high, for we have proved to the world and to each other, that there truly is society, which we should all be proud to be a part of.
For kids my age, around 14 years old, this crisis may be the most abnormal event we will ever experience in our lifetime. It is around this age where kids start to acknowledge the real problems and challenges of adult life and the coronavirus is a big wakeup call where I suddenly feel that I have to be a grown up.
But despite seeming like I have aged four years in four months, I have a message to parents.
Your kids could be feeling anxious, in disbelief, or they could be trying to ignore the whole situation. As students, we have become used to our daily structure and the pandemic has interrupted many of our routines and school schedules. We are living in the midst of a bizarre and unfamiliar time and it is very difficult for kids to acknowledge. So if your child has been acting unusually lately, I believe that the best thing to help them through this time of intense difficulty is to reassure them and comfort them, as it is very peculiar for a young mind to comprehend the death rates and statistics that are impossible to ignore.
We are all aware of the teenage hardships that adolescents face today, with heightened emotions and insecurities about how they look and act. For many of us, this 'corona calamity' will have contributed to additional stress. Sometimes schools can be an unhealthy environment where more student angst develops, but for the majority of kids, school is a place where you are surrounded with people your age, who are most likely going through the same things as you. So being able to talk to your friends or people you trust on a daily basis can actually be really healthy, as you are able to relate to each other's problems and since you're in the same boat, you can encourage and push each other along down the river you are both struggling to cross.
So with the idea of self-isolation and not being able to see other people, it will naturally be hard on everyone, as humans are by our very nature, a gregarious species. But it may be even harder on us kids.
At the moment, the only way that kids can communicate with their friends is through their phones and social media platforms. So for this reason, it is definitely not a good idea for parents to confiscate phones as it is adding extra stress for your kids who already lack communication with their friends.
Due to development in technology, there are also many ways to be beneficial and creative on your phones today. There are trending apps, where kids can learn new dances and be a part of a fitness program socially, which is a perfect distraction for quarantine!
Kids now share their artistic skills online, whether it be singing, dancing, acting or drawing amongst other activities. Getting feedback not only gives kids a way to connect to the rest of the world but also develops their own talents.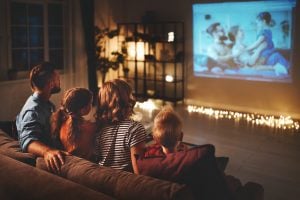 It is understandable for parents to also want to use quarantining as a way to deepen family connections and get closer as a whole, but my advice would be to not force your child to include themselves in family situations, such as board games or reading times, as your children communicate better with people their own age, so allow them time to do that as well.
Kids often feel that parents can't understand their problems, and many parents and carers have different interests and ways to entertain themselves that are simply not interesting or stimulating for us.
Right now, kids are sorely missing out on having bouts of laughing fits with their friends and sharing jokes and stories that adults probably won't understand, so making them do the things that you, as a parent, prefer to do like playing board games, is the wrong solution.
My advice would be to be more lenient on your kids at the moment, let them settle into a new routine, and if you believe that it is unhealthy then don't extend punishments or confiscations, but simply talk to your child and, by getting their opinion, find a hobby that you both enjoy to share and do every day.
For example, my mum and I like to do a fitness work-out for half an hour every day. It's both healthy and a way in which we can connect and create a close relationship. You have to find the ground between you and your child and build a path in which you can both follow and enjoy, whether it's discovering a box set TV series that you're both invested in or painting together every day.
As long as it brightens both of your moods, then you can all stay optimistic and relieve anxiety.
We will all get through this dark and difficult time, but it is important that us, the next generation are also allowed to carry our torches with you, the adults, out of this dark tunnel.
Because, it is our generation who will hopefully be able to learn the lessons of this generation to better prepare and combat future pandemics through our experiences.
By Tatjana, 14.
UK Subscriptions
Price
Duration
FREE*
Ongoing
£54.99
26 weeks
£99.99
52 weeks
£1.00*
Ongoing
£62.99
26 weeks
£114.99
52 weeks

6-week

Free Trial

to the First News Digital Edition

Then just £5.99 per month* via Credit / Debit Card
UK Subscriptions
Price
RRP
Saving
Duration
Payment
FREE*
£14.10
Save 100%
Ongoing
Direct Debit
£54.99
£61.10
Save 10%
26 weeks
One-off Payment
£99.99
£122.20
Save 18%
52 weeks
One-off Payment
£1.00*
£26.04
Save 100%
Ongoing
Direct Debit
£62.99
£112.84
Save 44%
26 weeks
One-off Payment
£114.99
£225.68
Save 49%
52 weeks
One-off Payment

6-week

£1 Trial

to the First News Digital Edition

Then just £5.99 per month* via Credit / Debit Card
* First 6 issues are free. After the 6 issues trial the subscription will step up to £28.99 every weeks. You can cancel at any time. One free trial per household, per year.
* First 6 issues are £1.00. After the 6 issues trial the subscription will step up to £33.99 every 3 months. You can cancel at any time.
* There is no obligation to continue your subscription after the free trial period. One free trial per household, per year.
My kids' newspaper just arrived, thanks @FirstNewsEditor for such a brilliant way into the world of news

Jeremy Vine
Radio 2 Presenter

What you should be doing if you want to write is keep your eyes, ears and hearts open and read lots of books and newspapers like First News, so that your head is filled with the world around you

Sir Michael Morpurgo
Author

My granddaughter just loves First News and, when asked how she knew about certain matters, she said: 'First News of course
Catherine Porter
Grandmother