Every week our 2 million readers get…
Responsible reporting
First News is a weekly newspaper aimed at 7 to 14-year-olds that aims to get kids talking about the news in an easy to understand and non-threatening way.
We cover issues which are relevant to children and which specifically affect them. Inside you'll find a mix of world news and UK news, but also loads of fun stuff, such as entertainment, games, animals, sport and puzzles.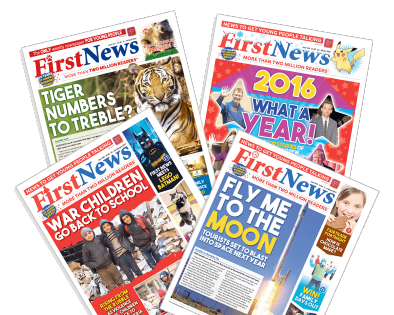 Reporting the good news too
News is all around us and children pick up on news wherever they go. But not all news is bad and we passionately believe there are lots of positive stories out there. We love to cover the nice news too and celebrate what is good about the world.
Bright and colourful design
Children and parents love the bright, colourful format and fascinating pictures that support the stories. The articles are just the right length to keep children's attention. And it looks like a newspaper – this goes down really well with kids!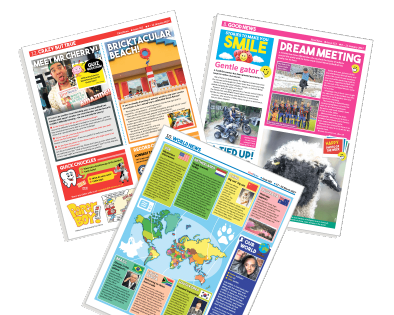 Inside the paper every week….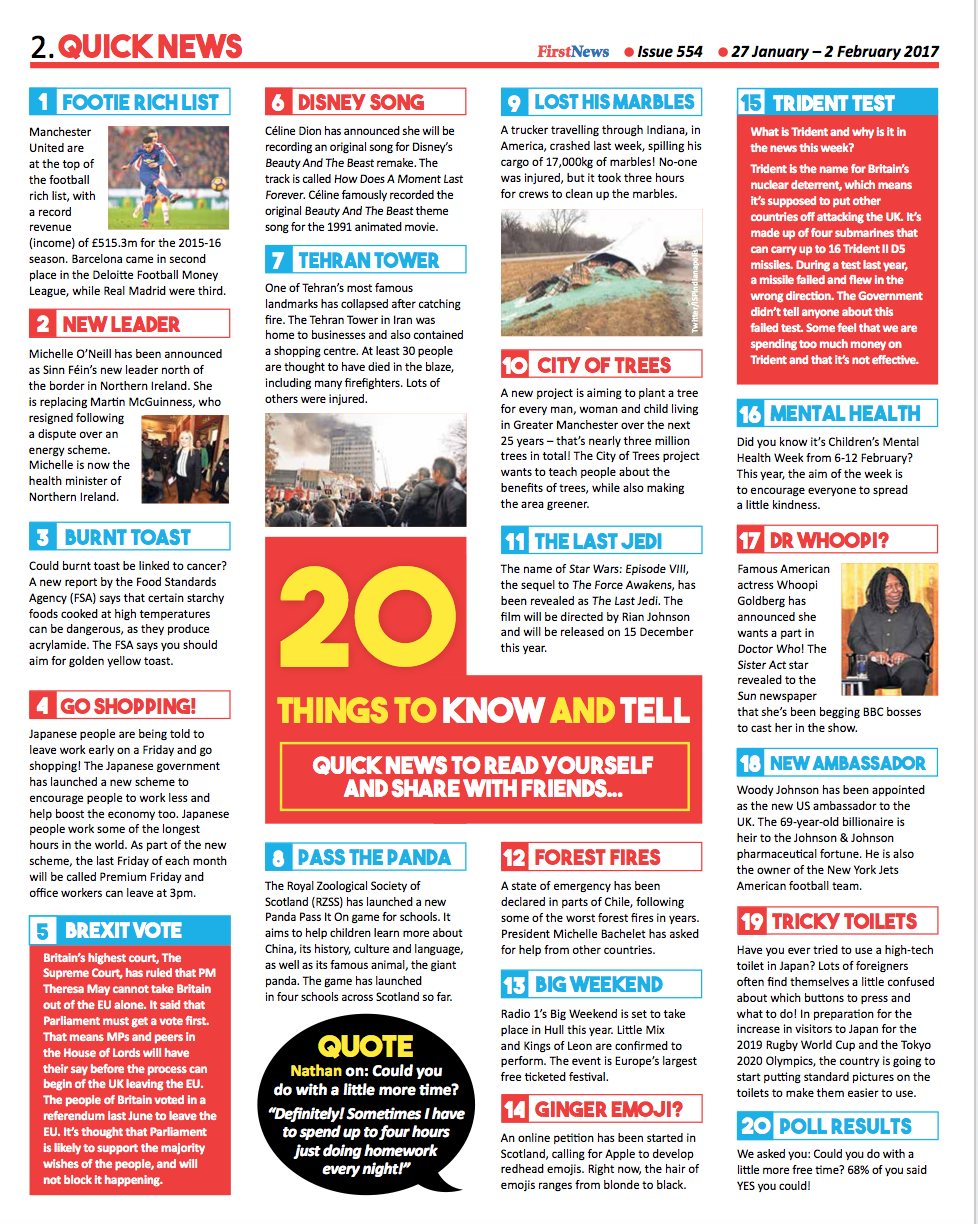 20 Things To Know And Tell
Punchy facts about the week's news – the children will know ahead of you.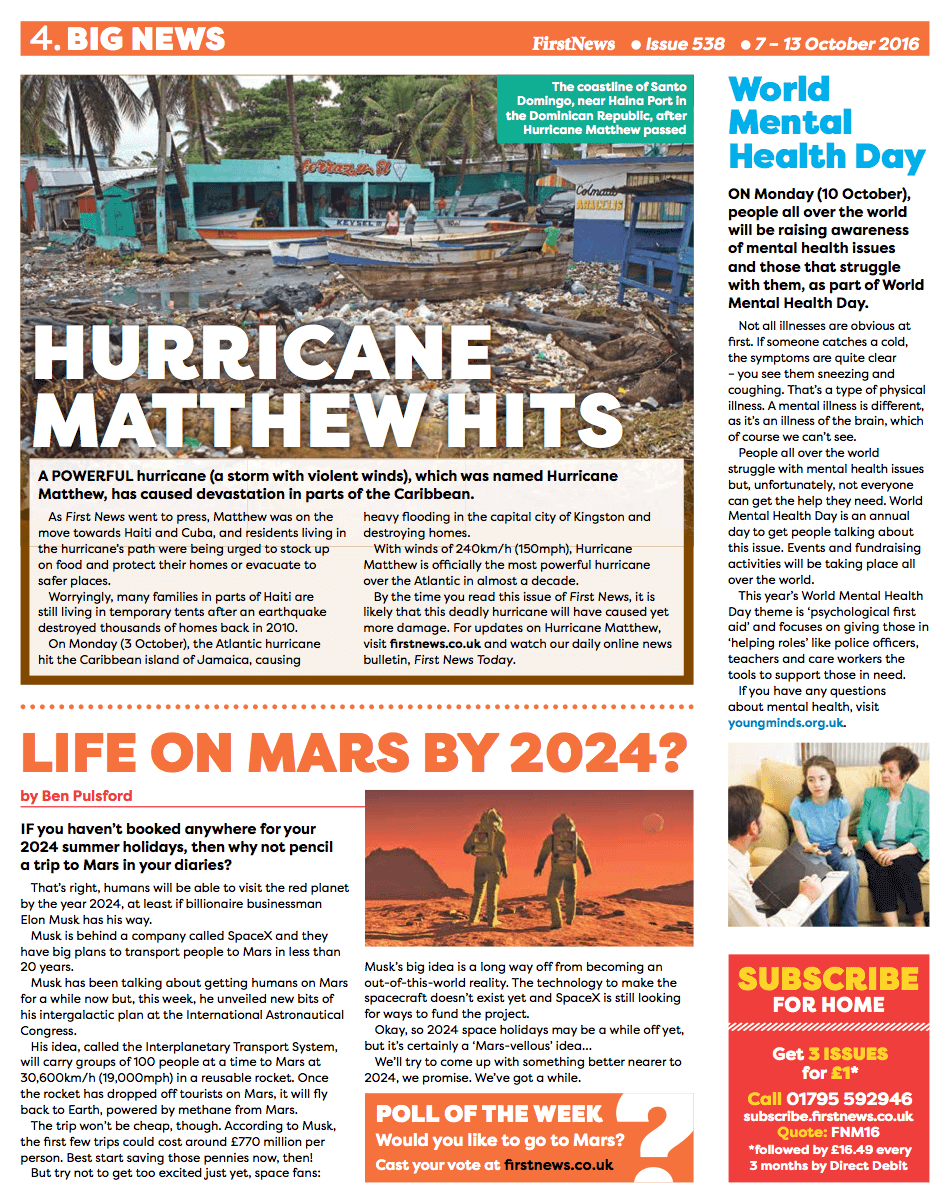 Big News
Covering the big weekly stories responsibly.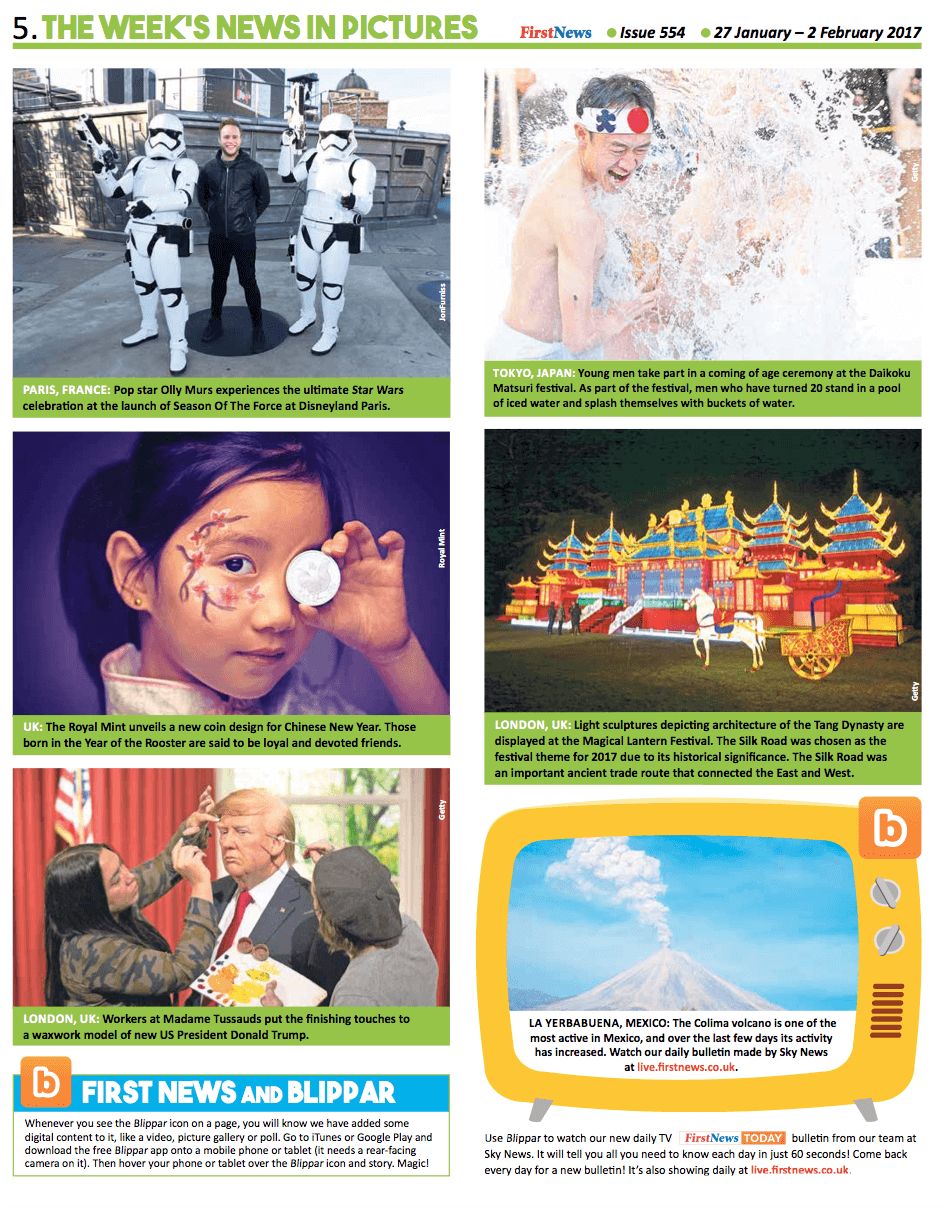 The Week's News In Pictures
Fascinating pictures of the week's events which get children talking.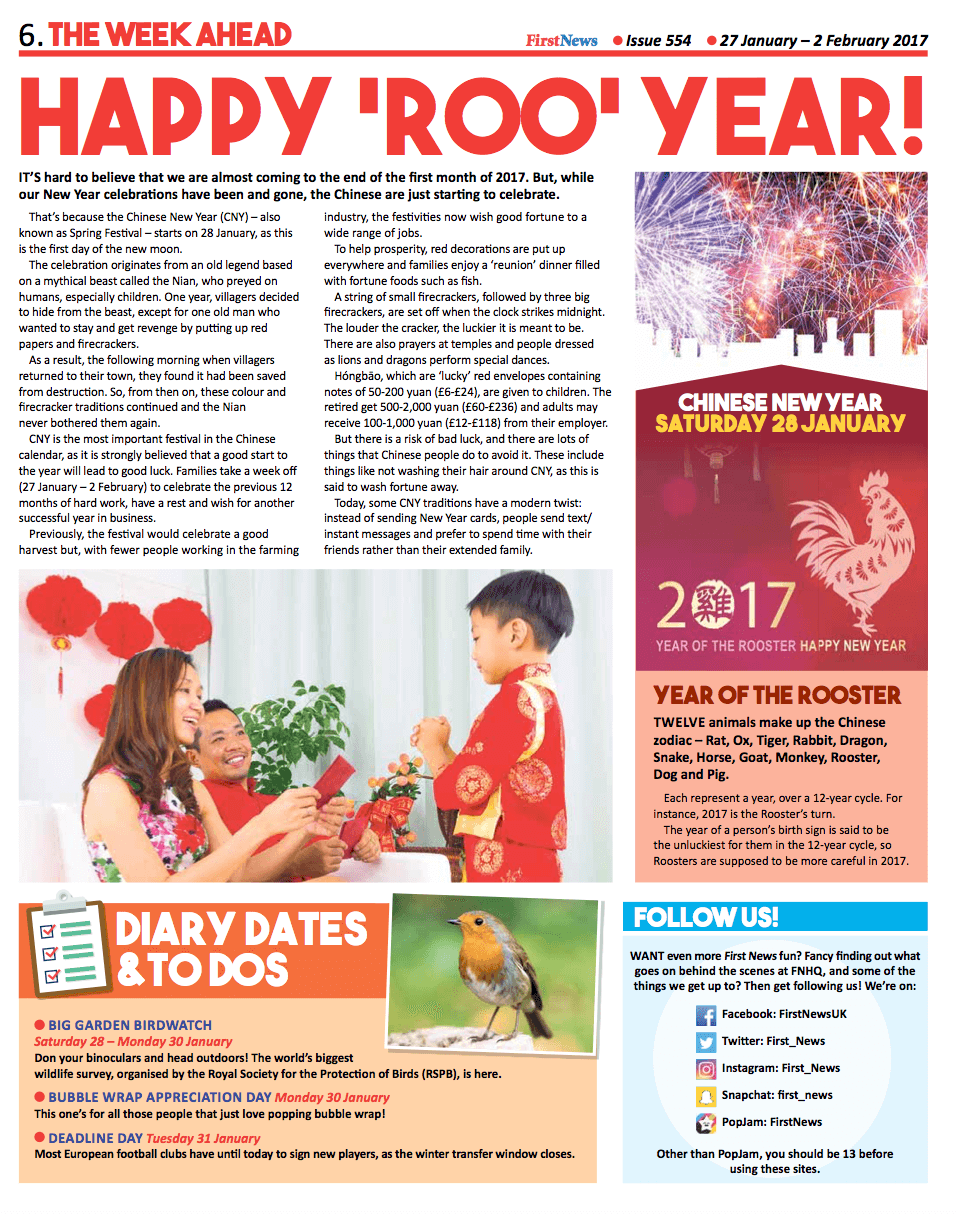 The Week Ahead
Who doesn't love to know about what's coming up this week?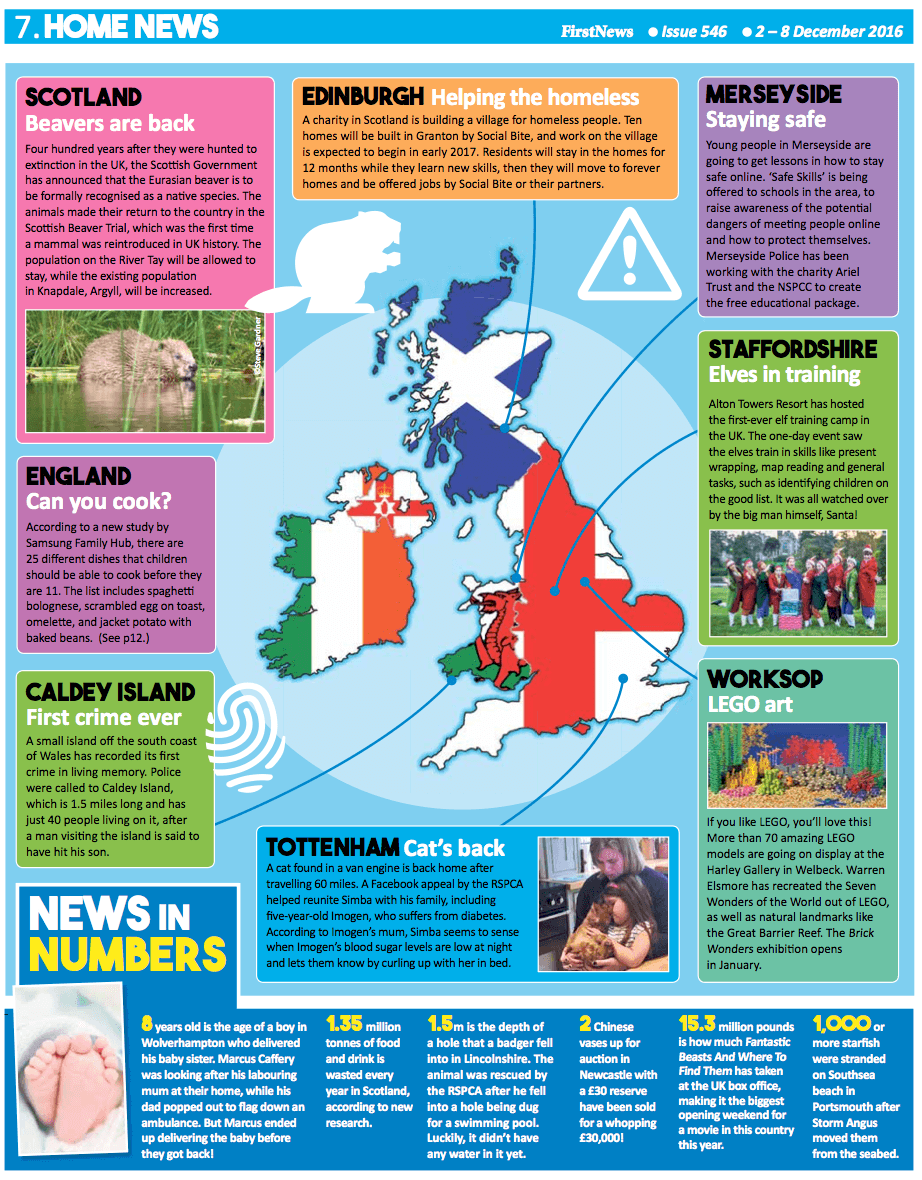 Home News
Coverage of news stories from around the UK.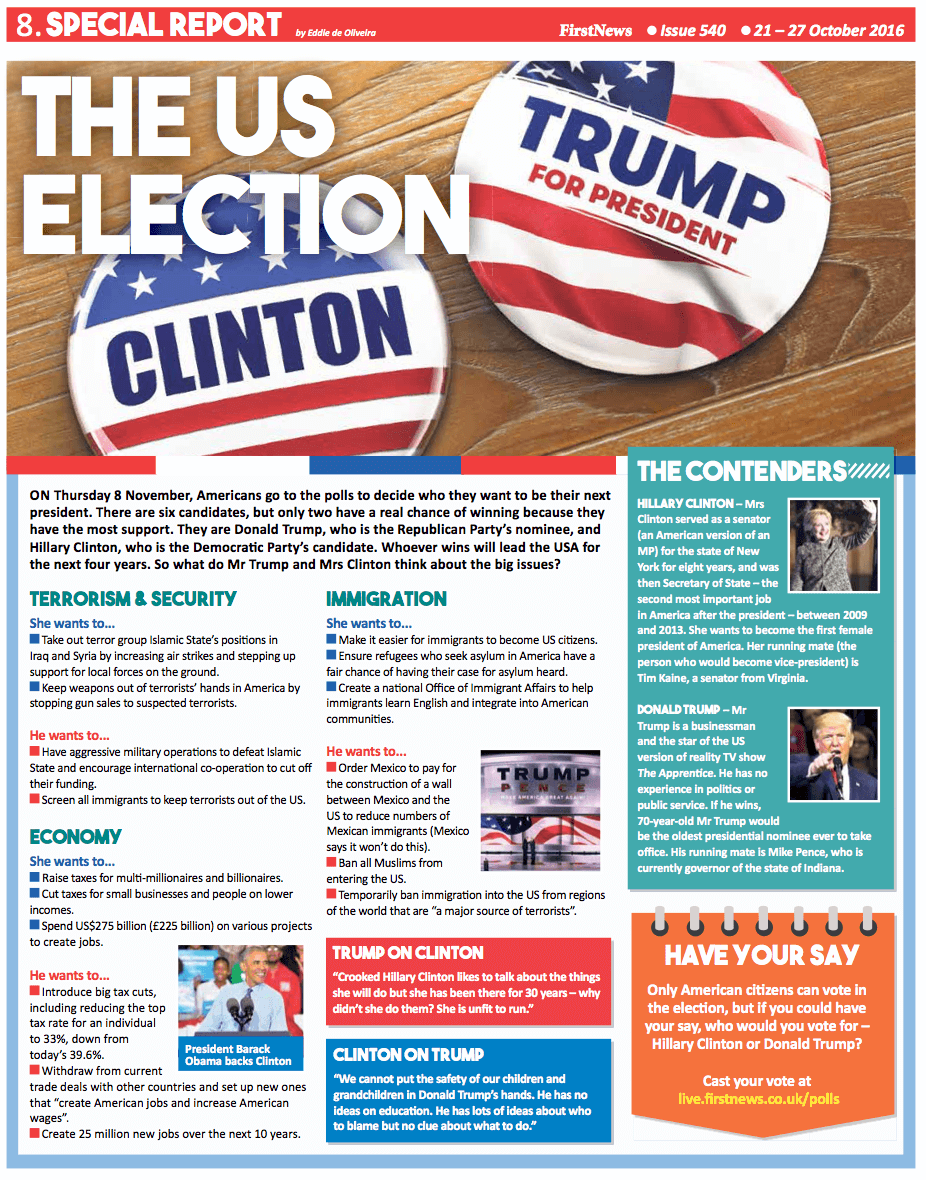 Special Reports
This is where we really explain a complicated news story or relevant issue. Even the adults love this!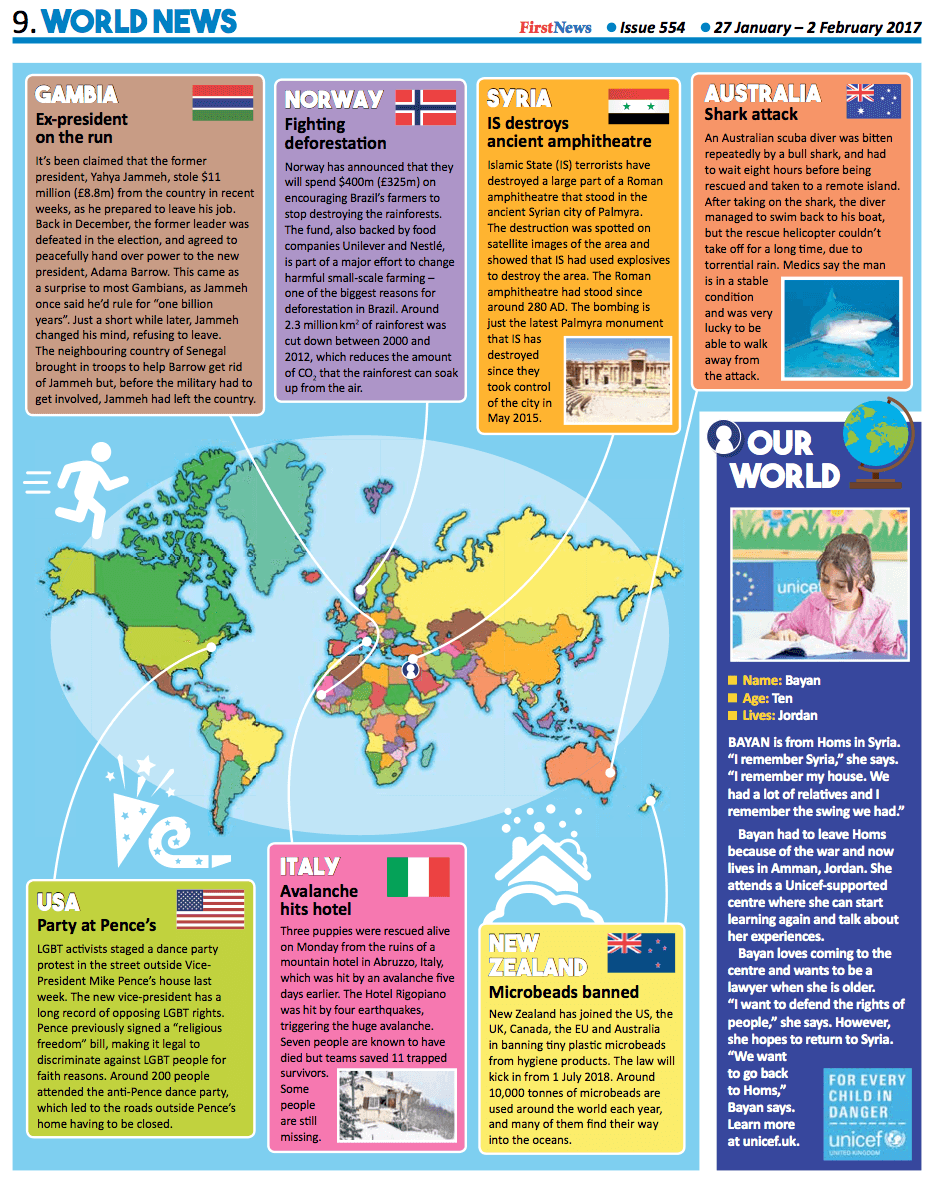 World News
Covering the big stories from around the globe, with a colourful map to show where in the world they happened.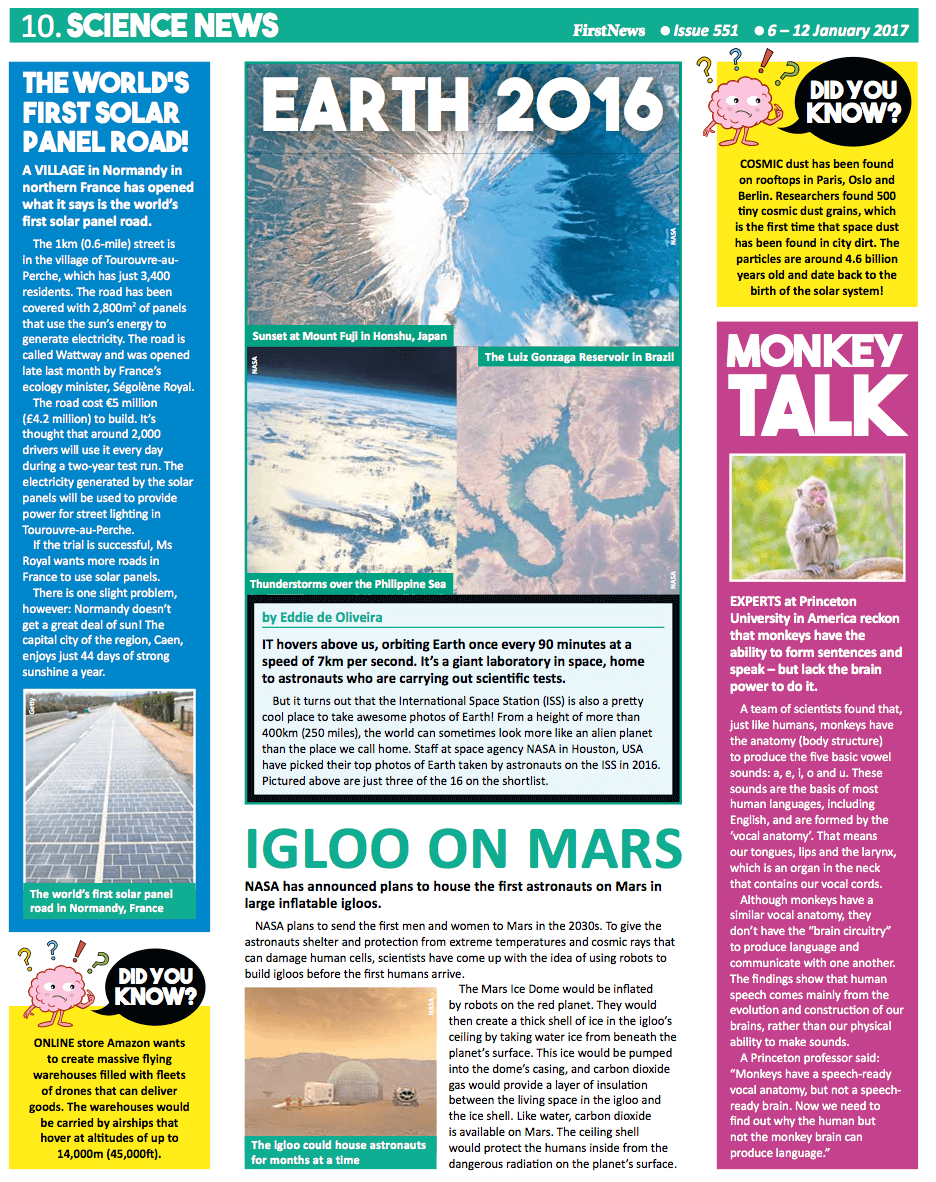 Science News
Fast cars, fantastic inventions, climate change, space exploration – it's all covered here and with weekly updates from our friends at the Science Museum.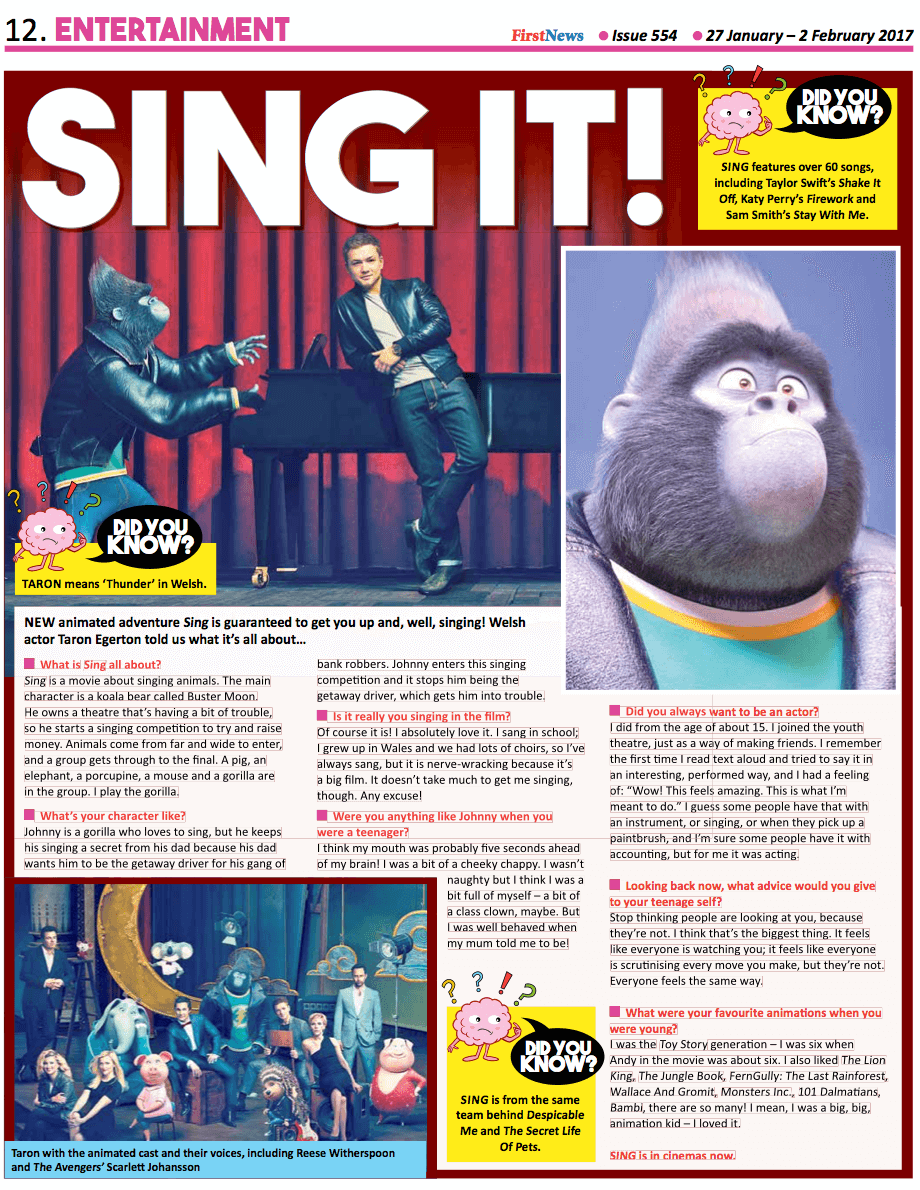 Entertainment
The latest film releases, exclusive interviews with pop stars, new TV shows. Kids love to know before their friends – read it in First News first!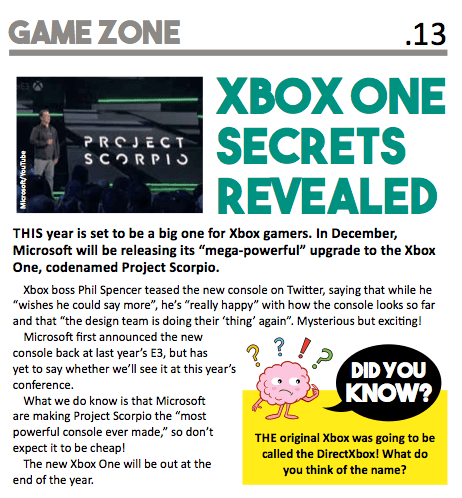 Game Zone
All the latest gaming news and reviews of new releases.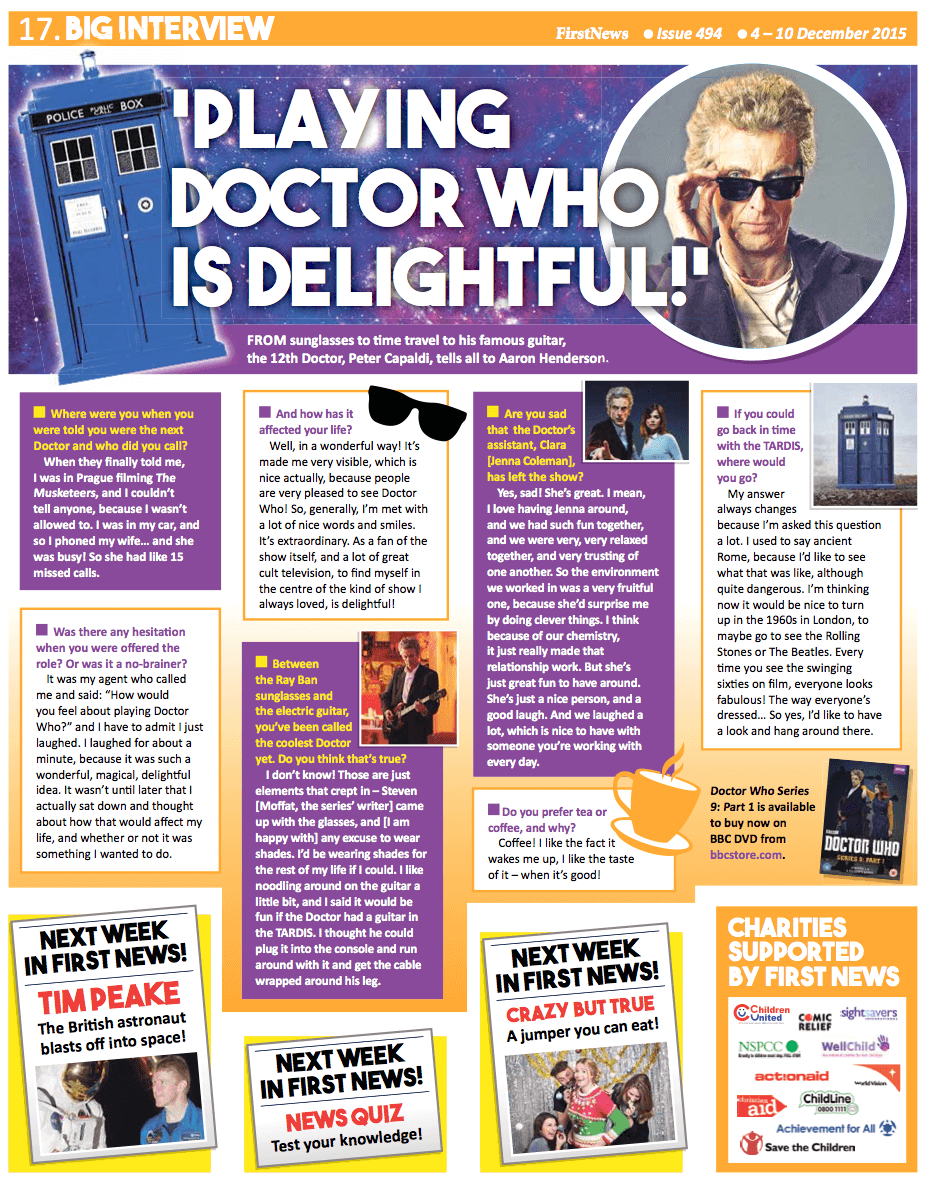 Big Interview
We get exclusive access to some of the top names in politics, entertainment, sport and more.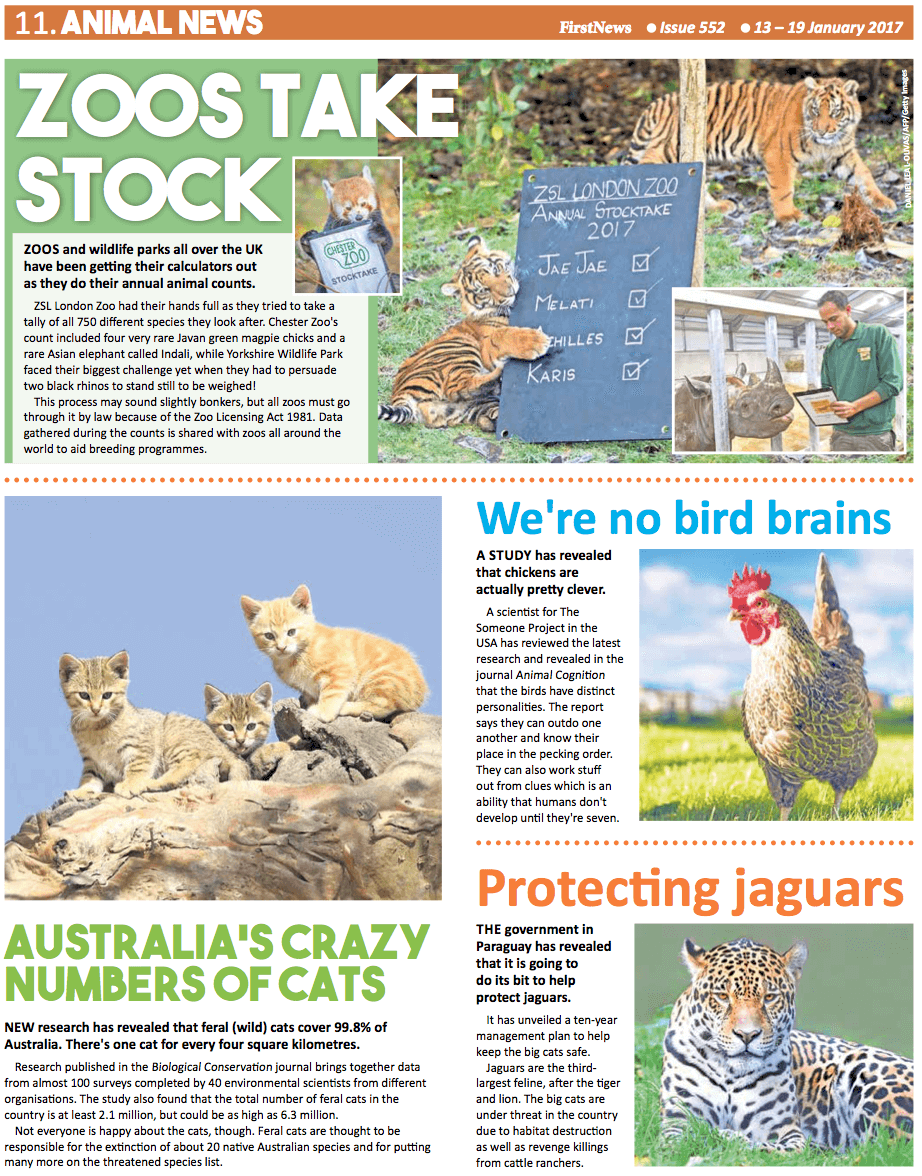 Animal News
Every child loves a cute animal, so this is where they can feast their eyes on our stories from around the world.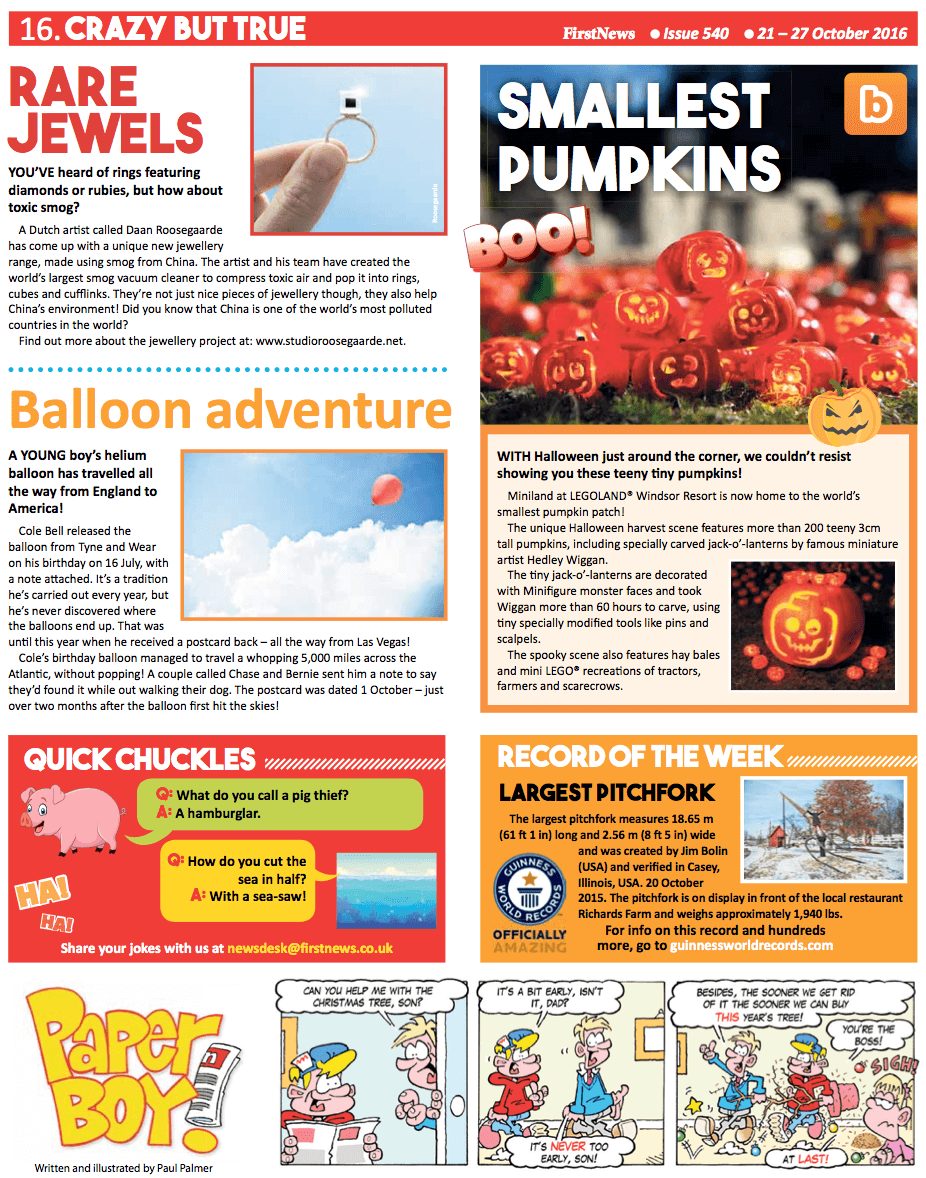 Crazy but True
Crazy stories you couldn't even dream up, but they get kids talking!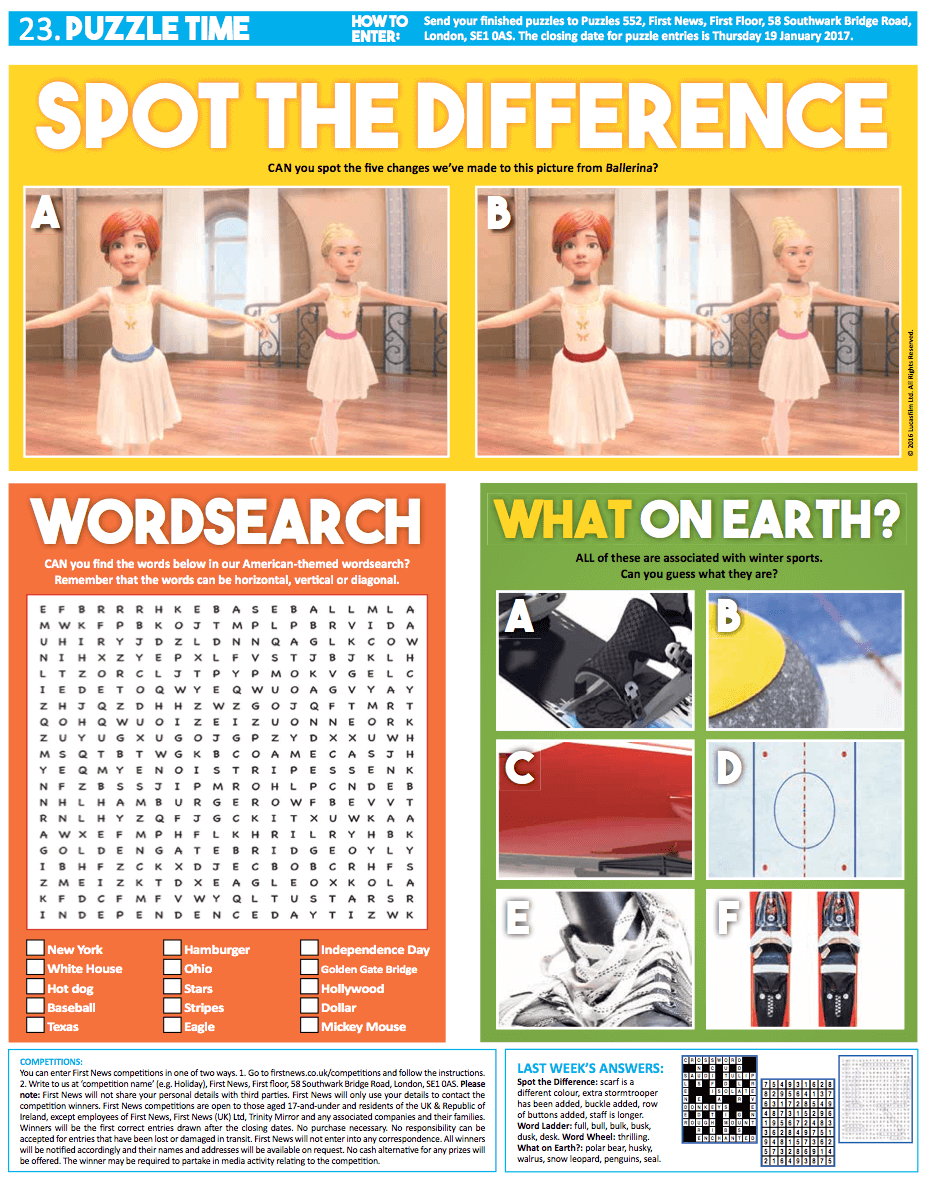 Puzzle Time
Sudoku, crosswords, spot the difference and more.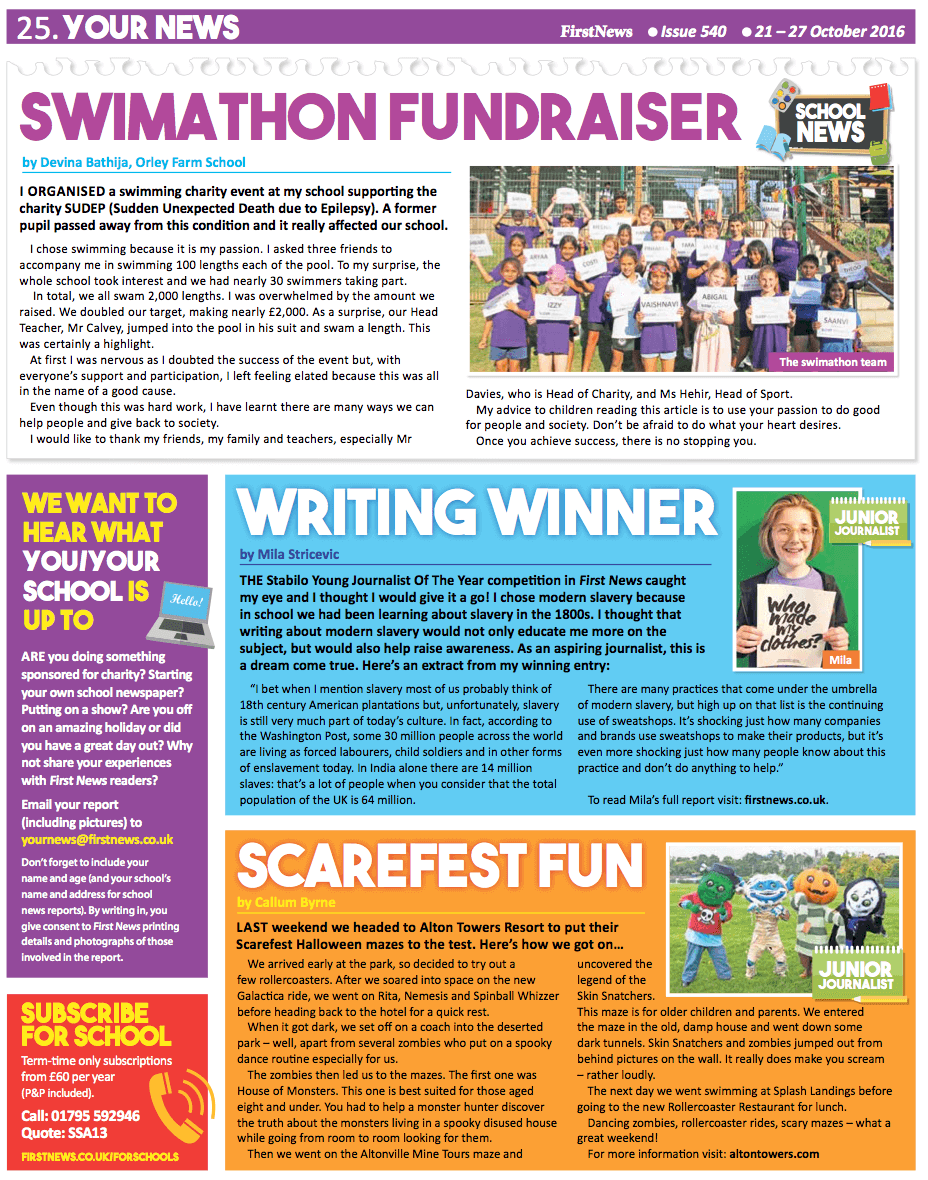 Your News
Our readers report on their own news and have the opportunity to see it in print.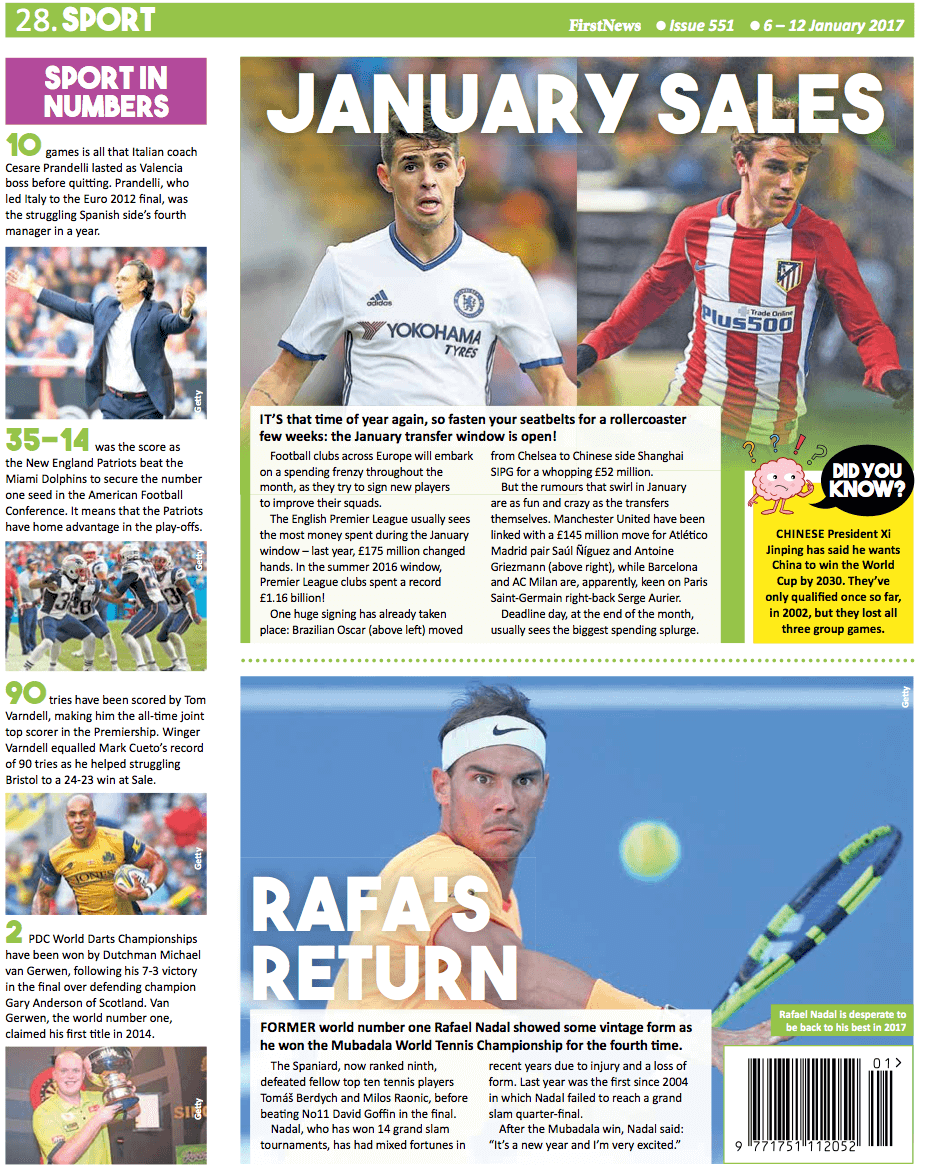 Sport
All sports covered and lots of interesting facts.