Reece, 14, is the new Junior Bake Off champion, and he's shared some of his delicious recipes and some top baking tips with First News.
We'd love to see what you decide to bake, so don't forget to send your mouth-watering pictures to [email protected]!
Coffee and walnut cupcakes – yum!
Ingredients
Cupcakes (makes 20)
250g self raising flour
250g caster sugar
250g softened butter
80g chopped walnuts
75ml cold black coffee
1/2 teaspoon of vanilla bean paste
4 eggs
15ml neutral oil (e.g. vegetable, canola, grapeseed, sunflower)
Buttercream
150g butter, softened
225g icing sugar
Splash of milk
Decoration (optional)
Extra walnuts
Method
1. Preheat your oven to 180°C and line your cupcake tins.
2. Cream your butter and sugar until super pale and fluffy, then add the eggs one at a time.
3. Add in dry ingredients, oil, coffee and walnuts, then fold until it's all mixed together.
4. Bake for 17 minutes then leave to cool.
5. For the buttercream, whip up your butter for five minutes, add icing sugar and whip for a further five minutes. Then add a splash of milk and whip for another two minutes.
6. Pipe your cupcakes and serve!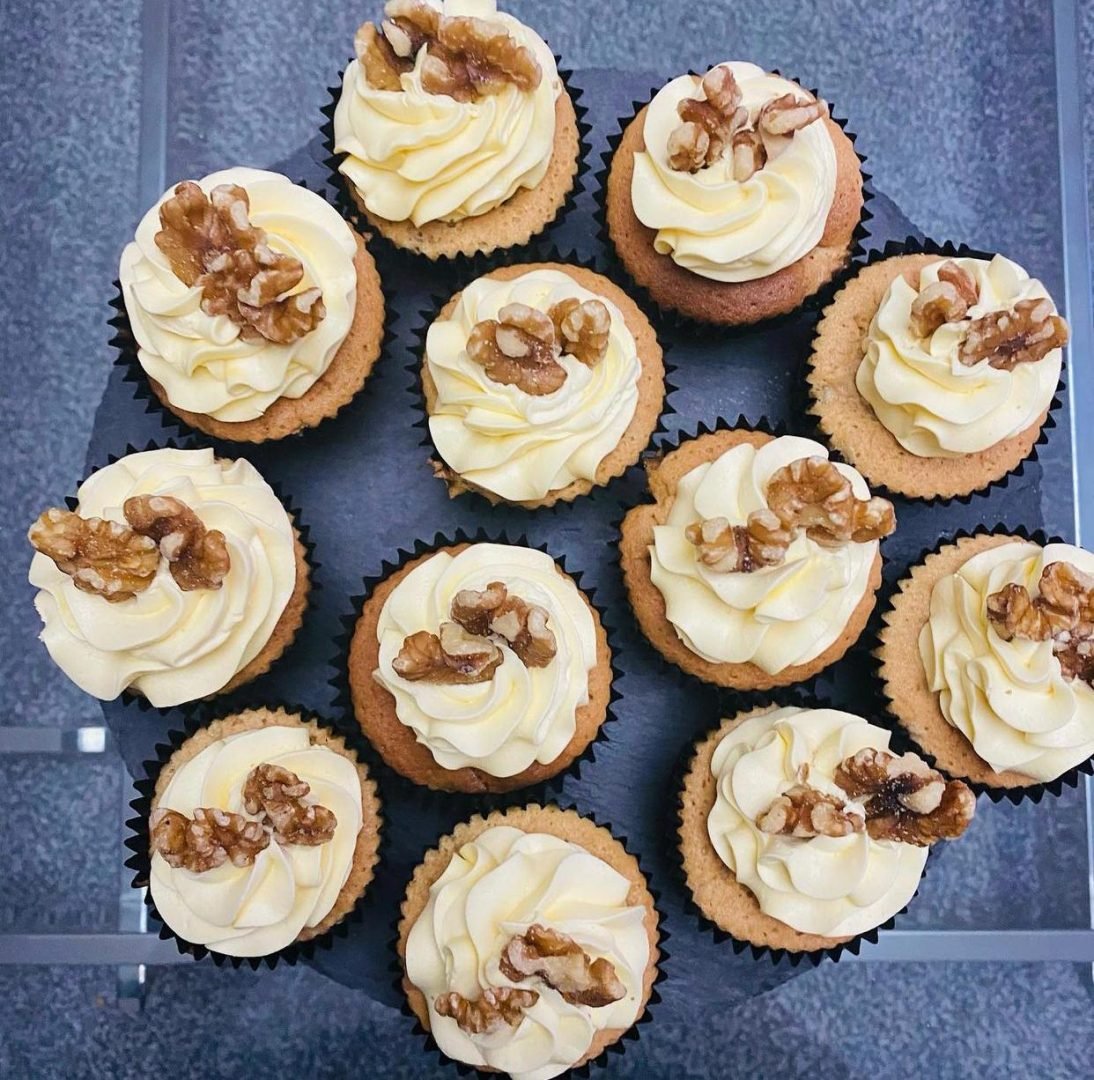 Kinder cookies – so easy to make!
Ingredients
450g melted butter
620g plain flour
440g dark brown sugar
400g caster sugar
4 large eggs
pinch of salt
1 1/2 teaspoons of baking powder
600g Kinder chocolate bars, chopped into small pieces
Method
1. Preheat your oven to 185°C.
2. Whisk together the brown sugar, caster sugar and melted butter until lighter in colour.
3. Add the eggs and mix well until smooth.
4. Add the dry ingredients and fold in gently.
5. Fold in the chopped Kinder bars.
6. Form balls from your cookie dough and place on a lined baking tray. Put them in the fridge for 30 minutes to chill.
7. Bake for 12 minutes and then serve!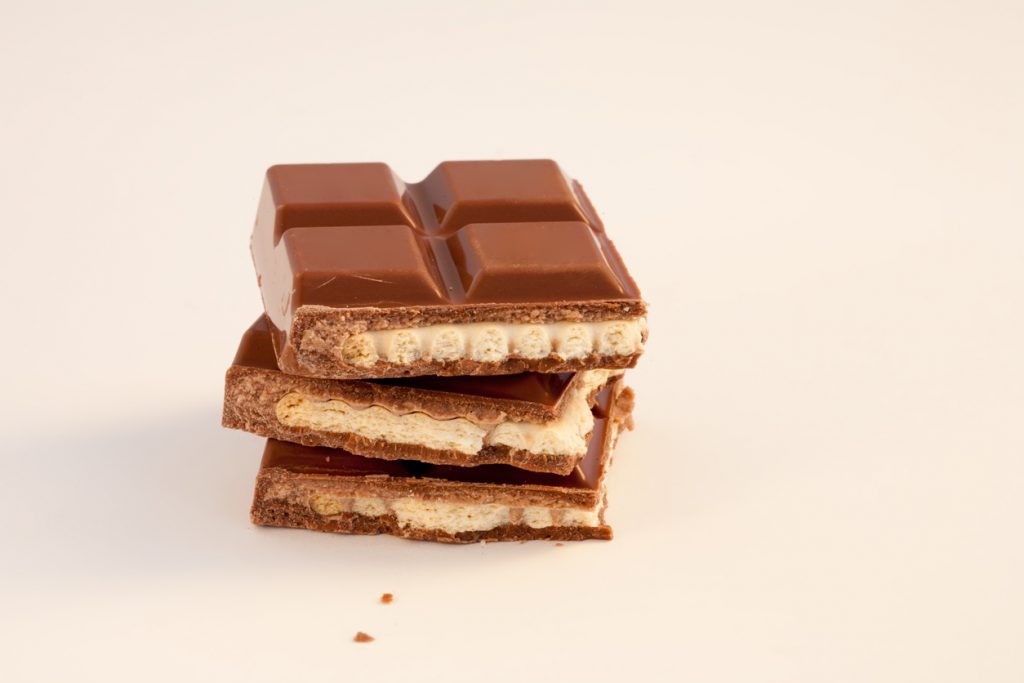 Rocky road – with an Easter twist!
Ingredients
400g milk chocolate
55g butter
95g biscuits
3 chocolate bars of your choice
Around 50 mini eggs
50ml golden syrup
Method
1. Break your biscuits into chunks – you could put them in a sandwich bag and roll a rolling pin over them. Don't make them too small though, as you want some crunch in your rocky road.
2. Melt the chocolate, butter and golden syrup in a pan on a low heat until everything has melted and mixed together.
3. Add in the biscuits, chocolate and half of your mini eggs, then stir until everything is coated in the chocolate mix.
4. Line a square baking tin with baking paper, then pour in the rocky road mixture.
5. Sprinkle over the remaining mini eggs.
6. Refrigerate overnight, then cut into pieces and enjoy!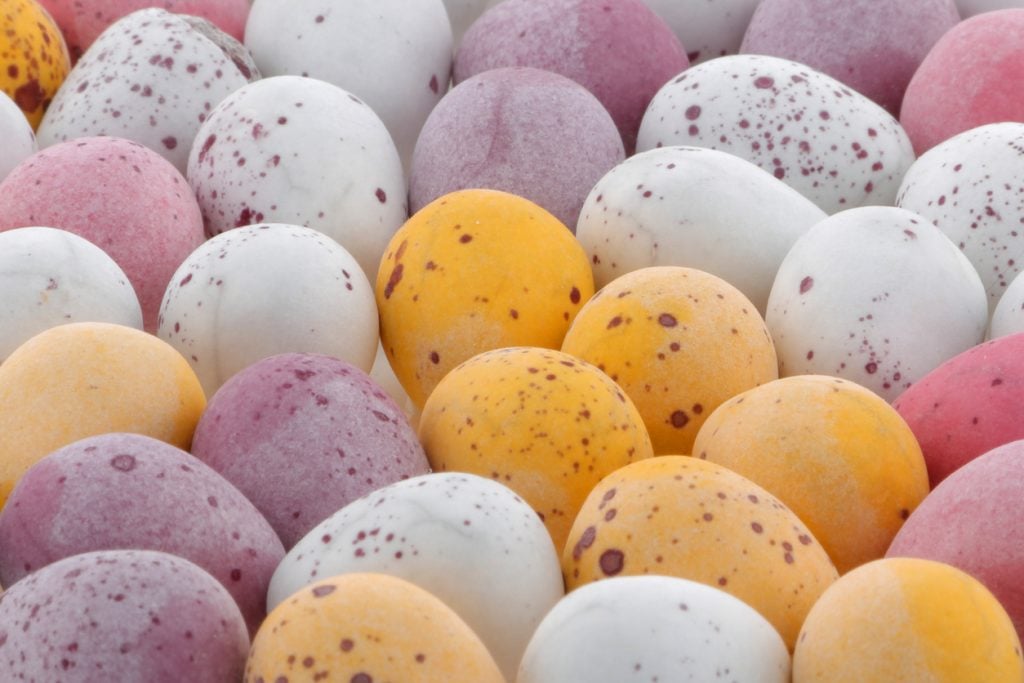 Lemon slices – why not give them a try? 
Ingredients 
250g self-raising flour
2 tbsp milk
250g soft butter
15ml vegetable oil
4 large eggs
juice of a lemon
2 tbsp milk
2 tbsp lemon zest
250g caster sugar
1 tsp vanilla extract
Method
1. Whip the butter and sugar until pale and fluffy.
2. Add in the eggs one at a time until fully mixed.
3. Add the dry ingredients, then fold until combined.
4. Pour in the milk, lemon juice, lemon zest, oil and vanilla, then pour into a lined baking tray.
5. Bake for 15 minutes or until a skewer comes out clean.
6. Once cooked and cooled, spread over the lemon curd.
7. To make the topping, place the icing sugar in a bowl and add the milk a little at a time until it turns into a thick icing.
8. Take 1/3 of the icing and add the gel colour to turn it yellow.
9. Pour over your white icing then drizzle your yellow icing on top.
10. Using a toothpick, create swirls with the icing to make a marble effect.
11. Chill for 15 minutes then slice into bars and serve!