Delivering news kids can trust
Join our 2.6 million weekly readers
Available in print and online
Digital
Unlimited access to our app across all home devices
4 weeks free, then £7.99/month (RRP £8.99)
By taking out a subscription you agree to our terms
For home use only – more info

This offer is for home subscriptions only. For school subscriptions please click here. We reserve the right to cancel a subscription if it is being used in a school or enterprise setting.
Print
Delivered to your door.
4 weeks free, then £9.67/month
Digital + Print
Delivered to your door and accessible via the app.
4 weeks free, then £11.33/month
The UK's most trusted weekly newspaper for children aged 7+, reaching more than 2.6 million children every week
First News unlocks children's minds and unleashes their potential by fuelling curiosity, inspiring debate, and supporting their critical thinking
We provide a balanced and truthful view of the world, carefully, and sensitively written to explain the background to stories in the news
The fully immersive digital app is jam-packed with exciting and interactive features to engage, inspire and entertain
Bursting with stories on world news events, sport, science, animals, entertainment, crazy but true, games, books and much, much more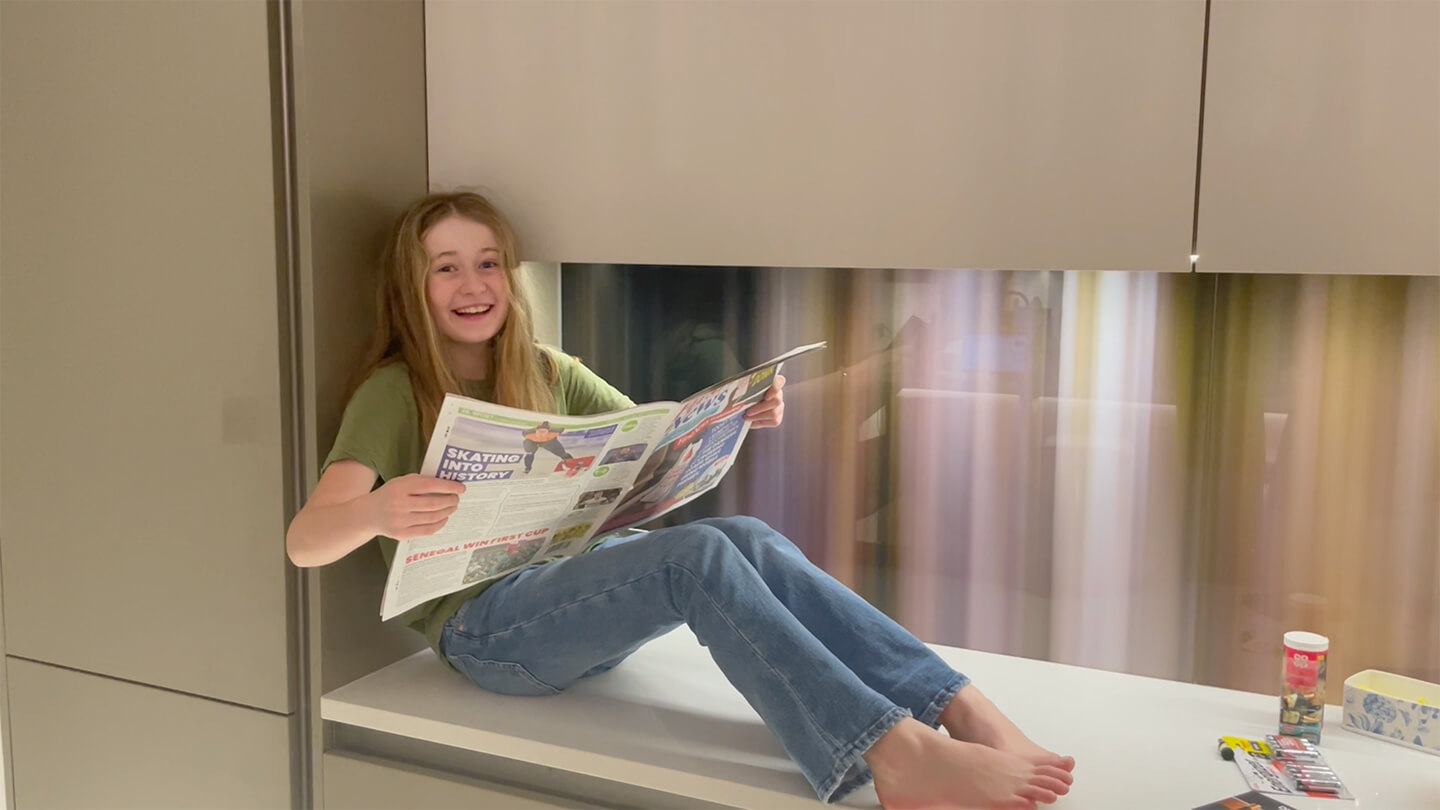 Poppy
I love getting home from school on Friday and First News has arrived. We have it in the kitchen and I share it with my sisters so we all talk about what we've read. It tells us what's happening around world and we also find out about new films, games, books and other stuff. My granny buys it for us and she loves it when we tell her about all the things we have been reading. I also love doing the puzzles on my phone – I race my friends at wordie.
Lucy, mum to Max and Bella
First News is brilliant for when we are out and about. We play with the app every week whilst waiting for swimming lessons and we love having the print newspaper in the house so we can read it together and talk about the stories. I'm just so happy that the children are accessing the news from a reliable source. The conversations we have off the back of it are so lively and fun plus the children are loving all the puzzles.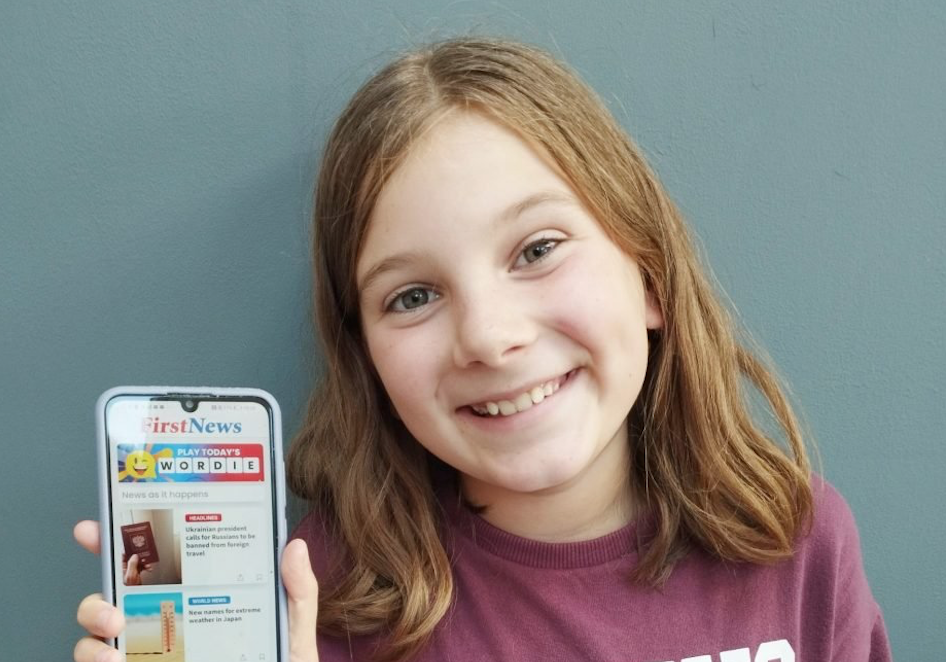 Molly, aged 11
I am just obsessed with First News, especially their new app. I love that I can switch between catching up on news and playing puzzles, it's never boring'
If you can't find the answers you are looking for below, please contact us to talk through your questions.
If you want to continue with your subscription you don't have to do anything, your subscription will continue with no interruptions in line with the package you have chosen. If you don't want to continue you will need to cancel the subscription.
A – The First News Digital edition can be accessed on our brand new app which is available for:
Android supported smartphones and/or tablet devices (e.g. Nexus, HTC and Galaxy devices)
or
Apple iOS supported smartphones and/or tablet devices (e.g. iPhone and iPad)
For Apple devices please go to the App Store
For Android devices please go to Google Play
When you open the app for the first time or if you have logged out previously, you will be asked to enter your WebID before you can access the digital content. You will receive your unique WebID in your welcome email after you sign up for a subscription.
Your first issue will usually be dispatched within 2 weeks. After your order has been processed, a confirmation letter or email will be sent. This will include details about when your first issue of First News will be sent to you.
Yes! Subscription to First News Digital is available worldwide. We offer all digital subscribers access to both the UK and International edtions via the First News Digital app.
First News Digital is designed for children aged 7-14, therefore, all the features within the app are age appropriate and do not require any additional parental control.
If your subscription is on a monthly recurring payment you can pause or cancel your subscription at any time via the Recurly account management service. Please click here to manage your account.
– If you pay for your subscription by quarterly direct debit please cancel by contacting the Customer Services team at [email protected] or call 0330 333 0186