COP27: Everything your child needs to know
The United Nations Climate Change Conference (COP) returns this year, with leaders from around the world discussing ideas and responsibilities to tackle the climate crisis. Your child will no doubt have their own perspective to share too.
We've put together a series of special reports and videos, packed with everything your child needs to know about the COP27 conference, plus thoughts and hopes from children all around the world about climate change.
This FREE resource pack includes:
Special Article: What is COP27? Plus the Results of the First News & Sky Kids' FYI Big Planet Survey
We asked 2,000 children aged 7-14 huge questions about climate change in a survey with Opinion Matters. In this special news pull-out from First News, we reveal what they said, including their hopes and big ideas for the planet. We also detail everything your child needs to know about the COP27 conference.
FYI Episode 194 |  Climate Change: What Do Kids Really Think?
Our Big Planet Survey of 2,000 children reveals 50% of us are frightened by the climate crisis and 43% say this is the biggest issue in the world. In this episode of Sky Kids series FYI, find out what kids really think about climate change and what we can all do to save our planet.
COP27: Six Ways to Save Our Planet
In a special Sky Kids documentary film, six children from six continents set out to explore solutions to the huge problems facing our planet. From mega-farms to floating cities, our young environmentalists will investigate radical ideas that could offer some hope for the survival of humanity.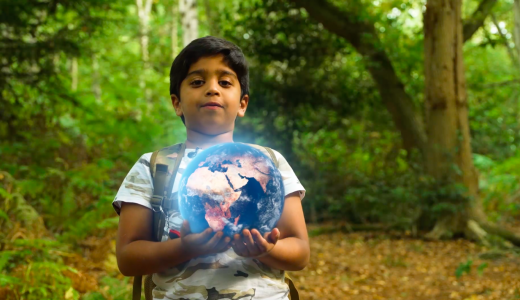 We are all ears regarding what you and your child have to say about our latest issue with a special feature on COP27 and this exclusive COP27 Home Resource Pack!
Join the conversation and get involved by tweeting us at @First_News and using the hashtag #FNCOP27
Complete the form below to request your free COP27 Home Resource Pack.