First News Gift Subscriptions
Fuels curiosity and inspires conversation every week
First News Print Subscription
First News Digital Edition Subscription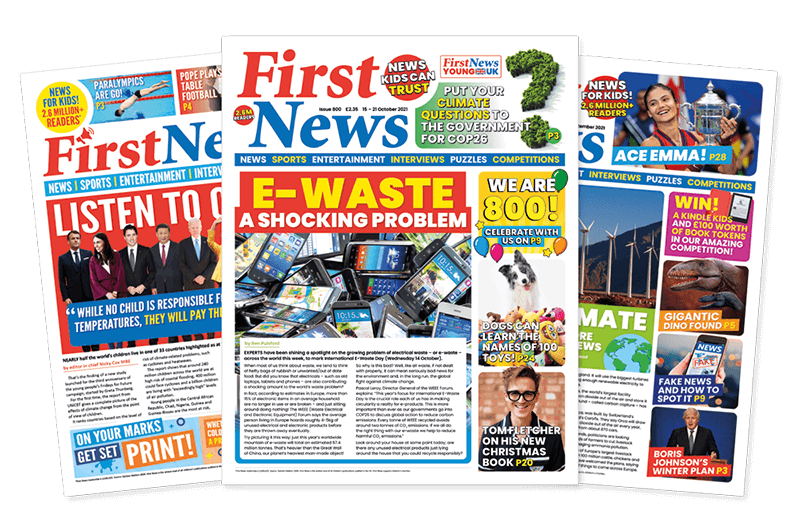 First News, the UK's only children's newspaper, is jam-packed with loads of great features which help children make sense of the world around them. It's bursting with engaging and interactive articles, eye-catching photos, and big ideas – a virtual trip round the world every week – with the latest news, sport, technology, interviews, debates and pages of boredom-busting interactive puzzles and games.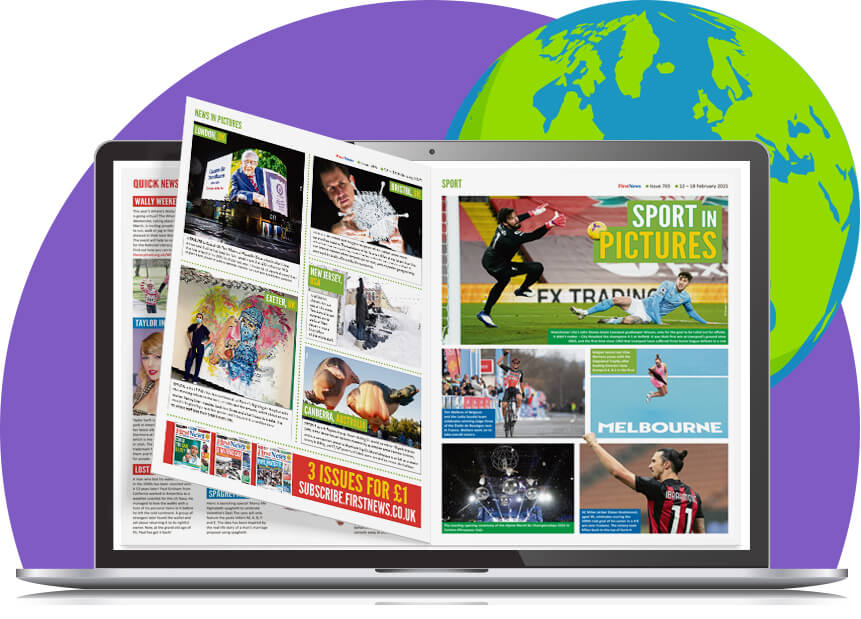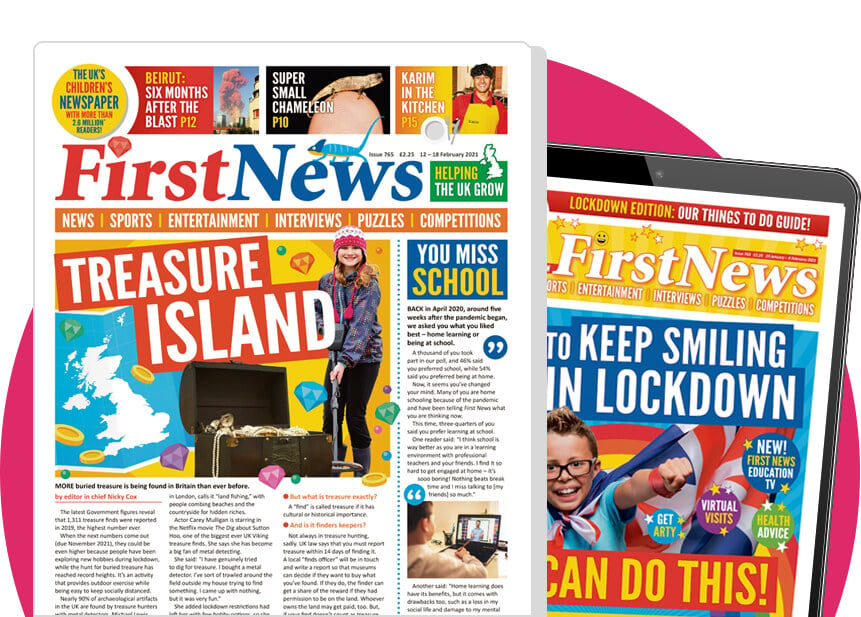 First News fuels curiosity, inspires conversation and helps children form opinions about the world and their place in it. We believe, with a passion, that young people should be agents of their own future. Children are 27% of the world's population but 100% of the future! And, for the world to become a better place, the next generation needs to be better informed than the last.
BUY A SUBSCRIPTION GIFT CARD TO THE FIRST NEWS DIGITAL EDITION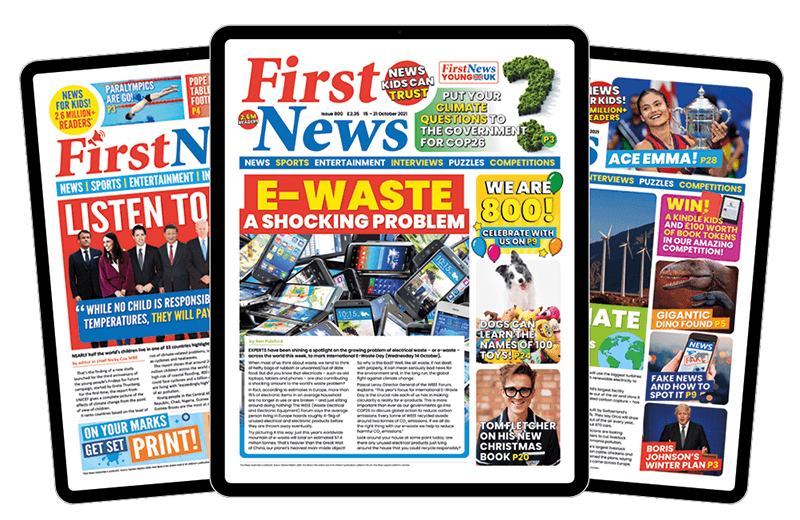 PLEASE NOTE: When you purchase your gift card you will be asked for the recipient's details, including an email address. We will send an email notification to the recipient immediately with details of their First News Gift Card. If you would rather they did not get this immediately please put your own email address in the recipient box and then you can share it with them when you are ready.
BUY A PRINT SUBSCRIPTION TO FIRST NEWS
First News makes a brilliant Christmas gift, engaging children and feeding their curiosity long after the big day. If you purchase a Christmas subscription today then you'll pay just £1 for three issues, delivered straight to the recipient's door.
To avoid spoiling any Christmas surprises the first issue will be delivered on Friday 7th Jan 2022 and will be our guide to the year ahead.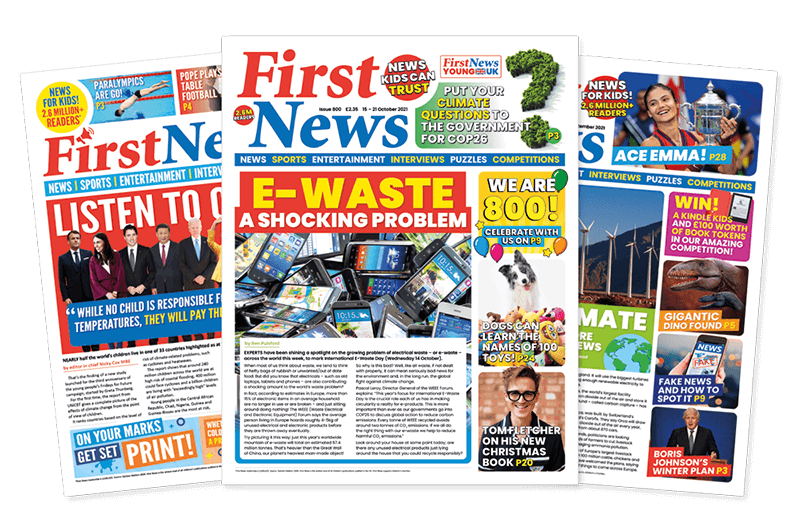 The first 3 issues are £1.00. After the 3 issues trial the subscription will step up to £25.99 every 13 weeks. You can cancel at any time.
HEAR FROM SOME OF OUR SUBSCRIBERS
My children love First News
Zak generally disappears for an hour or so on a Friday after school to read it and I'm ashamed to admit that he generally knows more about current affairs than me thanks to his weekly newspaper reading. I love that First News is teaching him about what happens in the world in a sensitive but informative and factual manner. Our First News subscription is honestly worth every single penny.
John, Dad
I love First News
There's so much to read and there are so many cool facts. I race my brother at the puzzles every week but my favorite section is 'Crazy But True' – I always have something weird to tell my friends about!
Josh, aged 11
FANTASTIC!
Since subscribing to First News my daughter joins in with Sunday morning paper reading and is able to participate in the many conversations... we often read it together which is fun.
Priya, Mum