Give kids a passport to the world with First News!
The trusted weekly newspaper and app for kids

aged

7 to 14.
"I LOVE that it has a mix of serious news stories with fun stuff too"
- @slummysinglemummy
"I keep up to date with the news and tell my friends about the things I've read"
- Deen, age 11
"I love it because it gives children reliable information that is easy to read"
- Mum Lucie
"I love First News because it covers such a range of subjects that Theo reads it for ages!"
- Dad Christopher
"I love the competitions and the video games news!"
- Antonio, First News reader
"I like First News as it keeps me up-to-date with world events and has great sports news too!"
- Elinor, age 9
Read each weekly issue via the First News app plus so much more!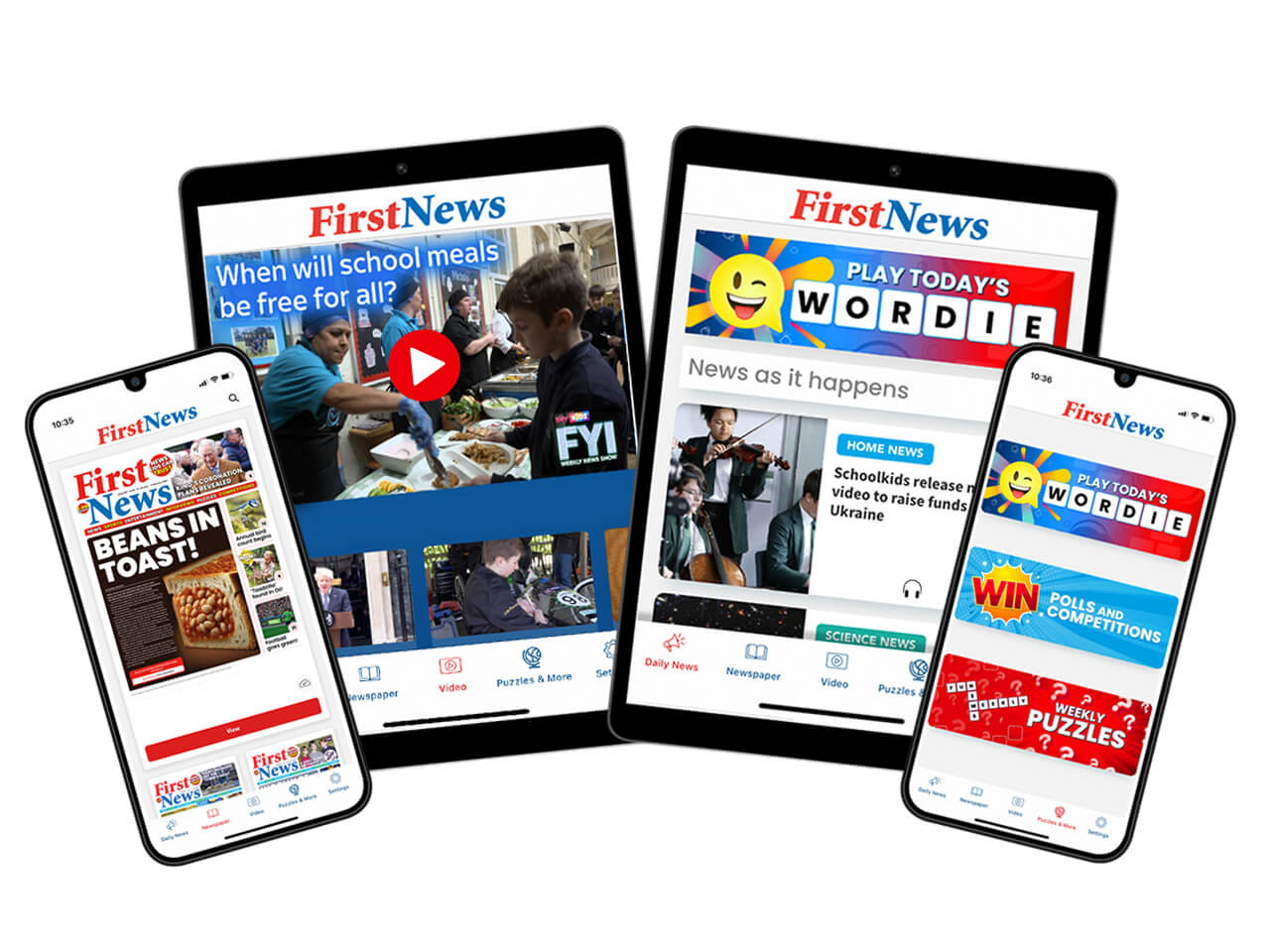 Read
Weekly edition of First News with interactive features, plus a searchable archive.
Watch
Hundreds of videos, including news explainers presented by children for children.
Play
Mind-bending, interactive puzzles helping to promote cognitive development all linked to the weeks news.
Listen
Daily news feed featuring 5 age-appropriate news articles from the UK and around the world available to read and listen to.
START YOUR 6 WEEK

FREE TRIAL

TO THE FIRST NEWS DIGITAL EDITION
Setting up your offer
This may take a few moments...
Welcome back to First News Digital!
Our £1 introductory offer can only be used once but you can sign up again on an exclusive discounted rate of £4.99 per month for 3 months (usual price is £5.99.) Click here to proceed
Get your First News newspaper delivered each week plus you'll have unlimited access to lots of additional content via our app.
Prices start from just £2.21 per week including delivery.