Welcome to First News –
take a look at our unmissable offers!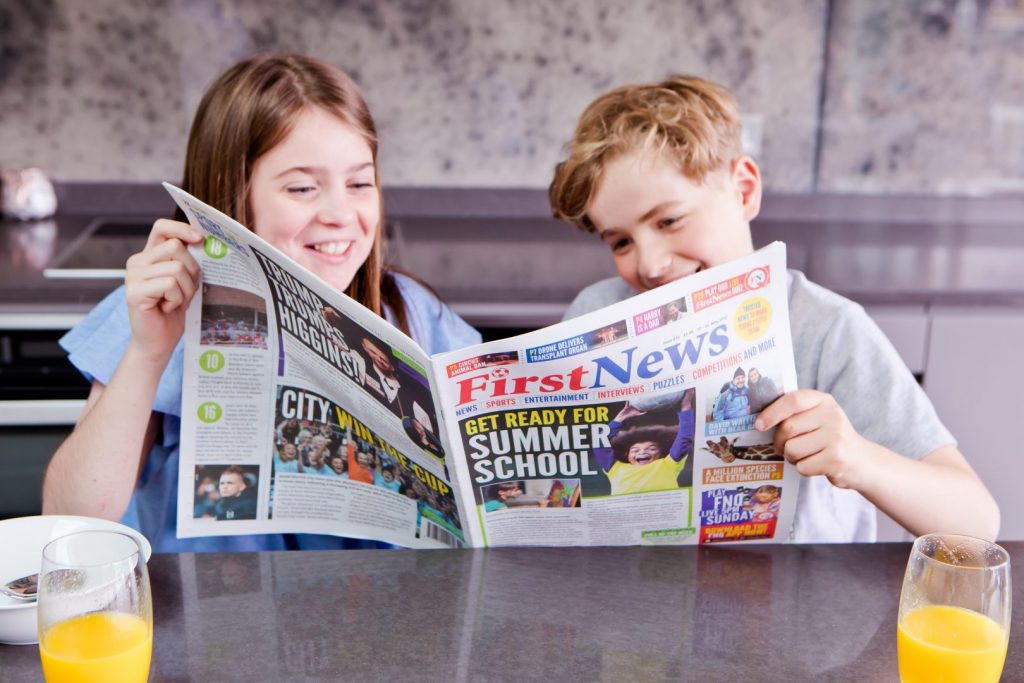 First News is the weekly newspaper for 7-14 year olds.
Take advantage of our amazing introductory offer – you can try 3 issues for just £1!
We are fully independent, with no political affiliations and have been producing a weekly newspaper for over 14 years now.
Our aim is to provide children with the tools to understand the world around them. We cover all the big UK and international news stories but always in an age-appropriate way that gives children the facts to understand what it happening.
We also cover good news too – even in 2020 when the news has been tough we have sought to highlight the positive things happening in our communities.
Plus like any good newspaper we have sections devoted to sports, science, puzzles, competitions, entertainment and animal news!
First News inspires children, fuels their curiosity and feeds their minds.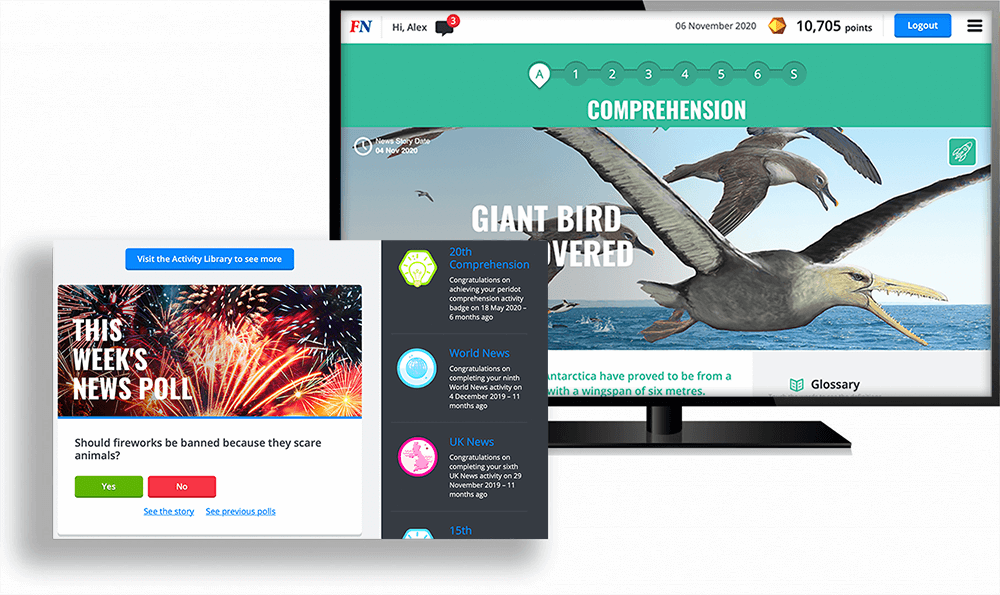 Get our award-winning e-learning resource – the First News iHub
By popular demand, the First News iHub, used by schools, is now available for parents to subscribe to at home.
Created to support children from 7-14 develop key reading, comprehension, writing and oracy skills whist also learning about the key news stories from around the world.
Activities are tailored to your child's level based on the reading level you select for them on signing up. Every Monday morning during term time your iHub platform will be updated with new activities from the stories in that week's First News. Discover:
Comprehensions
Quizzes
Vocabulary puzzles
Polls
Designed to support the work your children are doing at school whilst also engaging them with fresh content – this is the perfect tool for supporting home educators, tutors and children taking their 11+, or similar exams.