Get set for success with First News
"We are no strangers to First News in our house. First News empowers kids with facts, not fake news, really good for broadening their horizons, boosting their confidence, improving core literacy skills. I think getting kids to be familiar with learning what's going on in the world and world events can only be a good thing."
– Sophie Ellis-Bextor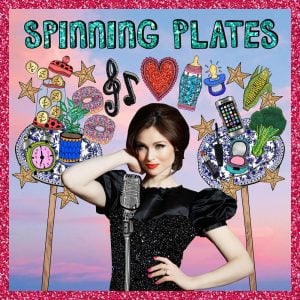 Try 6 weeks for £1 and GET 25% OFF your next 3 months with our back to school offer!
Plus every subscription includes the First News app and postage!
Are you a school? Click here.
Print & Digital
Special offer
£1 for your first 6 issues then 25% off your next 3 months (£25.50)
Cancel anytime
International Subscriptions
Print & Digital
12 months
£236.99 Save 28%
Get 52 weekly issues for a one-off payment. That's just £4.55 per week including delivery
Print & Digital
6 months
£124.99 Save 24%
Get 26 weekly issues for a one-off payment. That's just £4.80 per week including delivery
Your First News subscription 
Founded in 2006, First News is an independent weekly newspaper designed for children aged 7-14.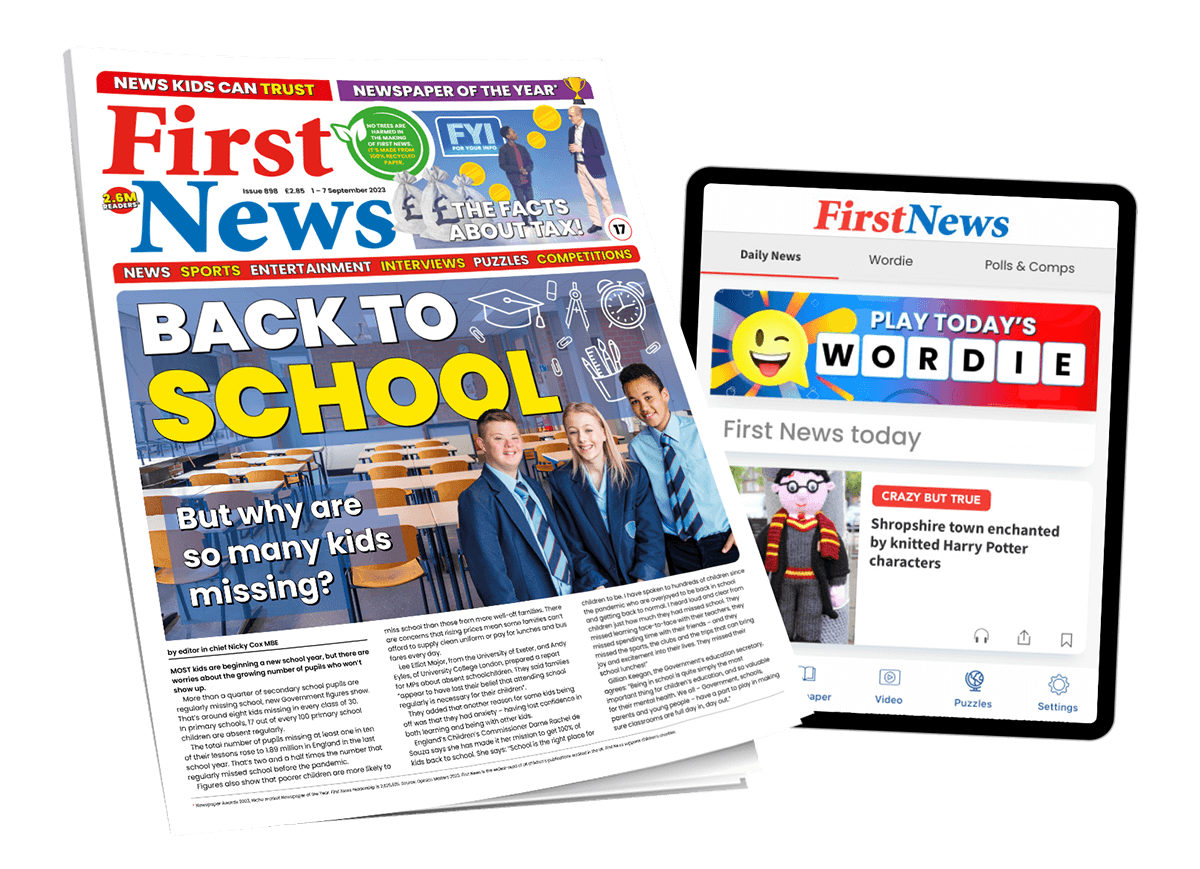 Available in-print and on our app, we bring children the most comprehensive, age-appropriate coverage of top stories from around the world.
Our carefully curated content includes quick news, special features, science, nature, fun facts & puzzles, sports, gaming, reviews and more!
Reading First News has been proven to help kids improve their critical thinking skills and broaden their horizons.
We empower kids to separate fact from fake news.
Explore and discuss top stories and thought-provoking articles together or give them the independence to dive into the news themselves, knowing that it's news you can trust.
More than just a newspaper
The First News app is specifically designed to enhance this even further! Kids can listen to and read short daily news stories, watch videos from our BAFTA award-winning video show made in conjunction with Sky Kids – and play word games and puzzles all based around stories happening that week.
Finally, screen time you can feel good about!
With over 2.6 million readers each week, and over 17 years of reporting for children, it's no wonder 9 out of 10 subscribers said they would recommend us to a friend! (Customer Satisfaction Survey 2023).