Over 2 million readers each week
Over 14 years of award-winning news for children
28 pages of news, entertainment, science and sport
Delivered into homes every Friday
Recipient activates subscription choosing start date and delivery address
The perfect Christmas present for engaged, curious 7-14 year olds
First News Gift Subscription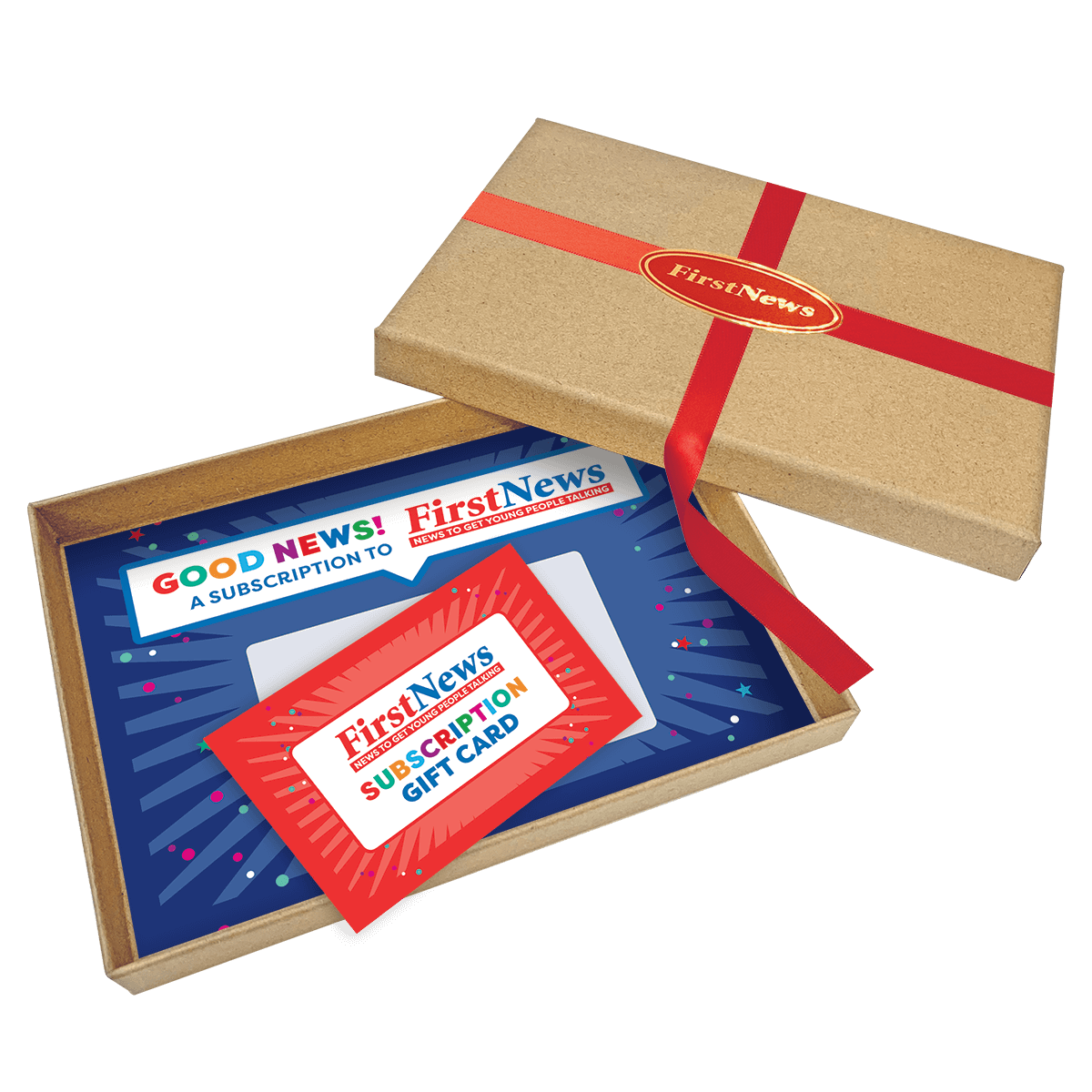 First News Gift Subscription plus FNQ Trivia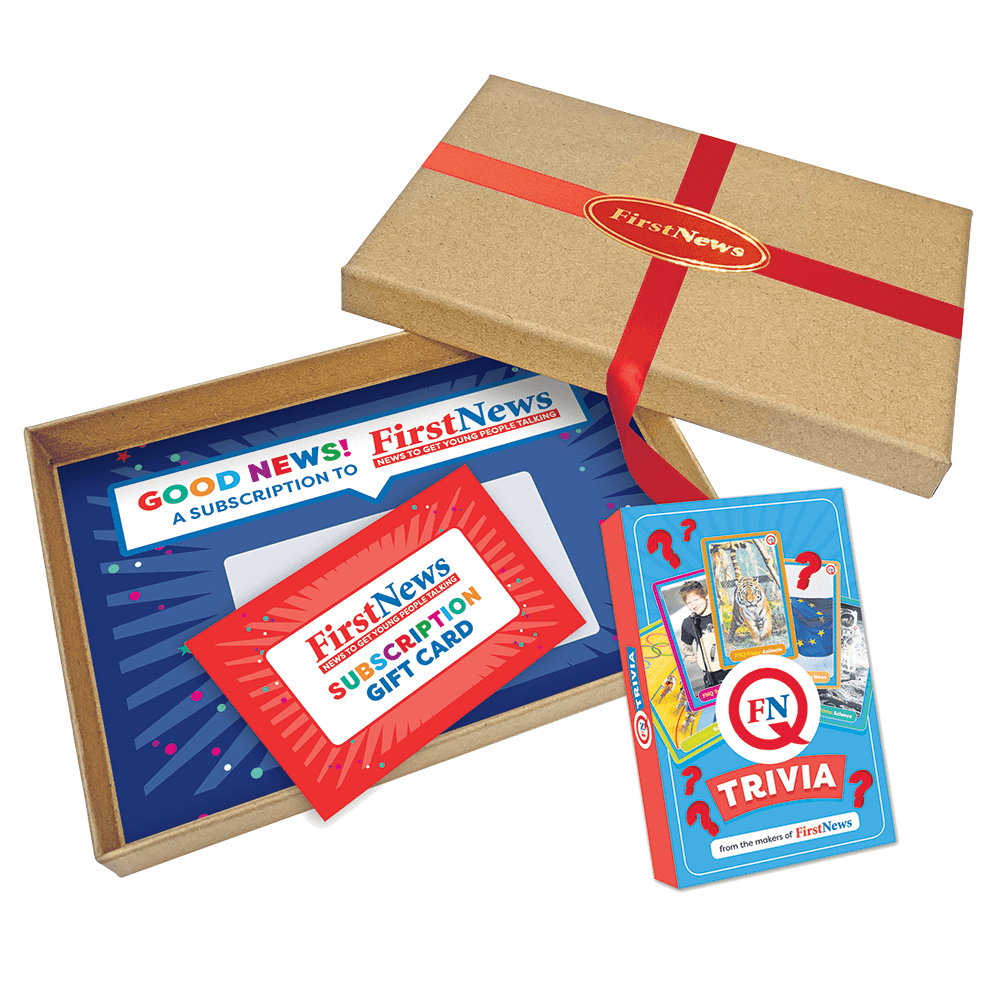 Please allow 5 working days for delivery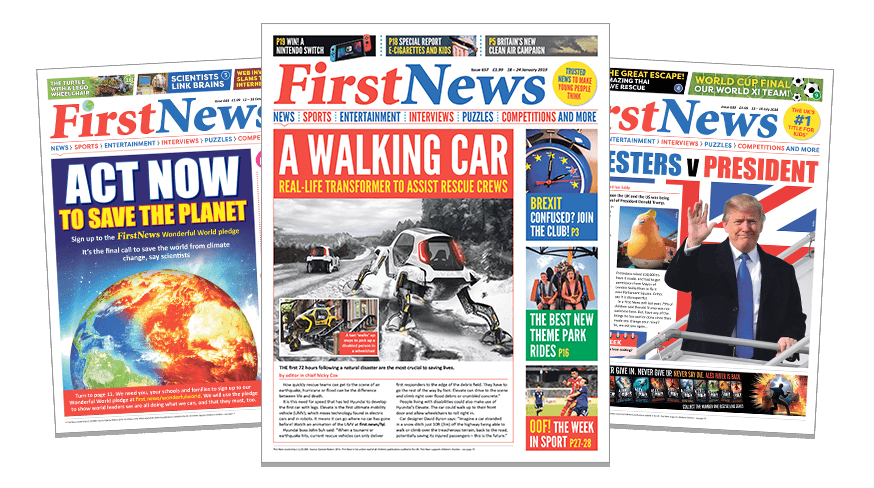 First News is an independent weekly newspaper for 7-14 year olds, engaging and inspiring over 2 million readers each week.
It explains the big stories from an unbiased perspective to help children understand the world they're growing up in. From serious stories and special reports to fun facts and puzzles, every issue has so much to keep inquisitive minds busy, whether they are into science, sport, animals, the environment or entertainment.
First News is proactive in protecting the environment – papers is sourced from sustainable sources and subscription copies are delivered biodegradable wrap which degrades into water, carbon dioxide gas and biomass in less than 180 days. If you prefer not to take paper you could subscribe to our digital edition.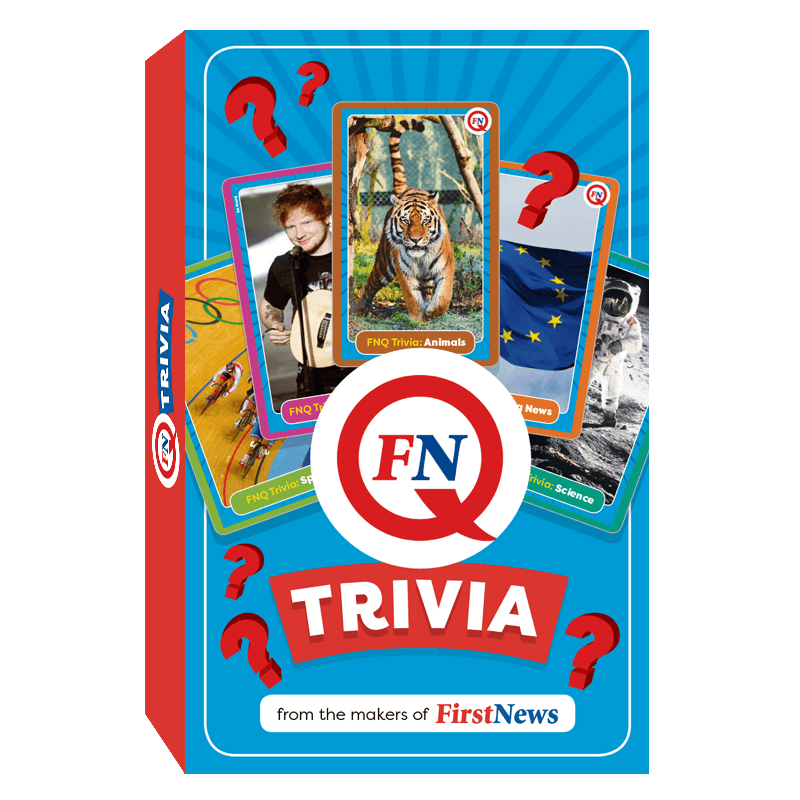 "FABTASTIC! I'm going to read it myself when I go to bed. My 9 year old loves it!"
Lucy, Mum
"My children very much look forward to the sound of First News dropping through our letterbox each week. Zak generally disappears for an hour or so on a Friday after school to read it and I'm ashamed to admit that he generally knows more about current affairs than me thanks to his weekly newspaper reading. I love that First News is teaching him about what happens in the world in a sensitive but informative and factual manner. Our First News subscription is honestly worth every single penny."
Emma Vantsone, Blogger
"My grandchildren love it! When asked how they know about certain matters they say, 'First News of course.'"
Catherine, Grandmother
"I read First News, it is great! I keep randomly telling my family and friends facts and they're like: "where did you learn that?" and I say 'First News'."
Popjam user