11 Plus Preparation Tips For Parents
If you're a parent with a child in primary school, you may be starting to speculate about 11+ Plus exam prep. It can be tough to decide when to kick off 11 plus preparation at home and where to focus your energy — don't worry, you're not alone!
As the bursting community forums show, these anxieties are all common concerns for parents who want the best for their children. In providing a solid foundation of support and guidance, you can do your utmost to help them prosper.
However, coordinating 11 plus preparation at home doesn't have to be a headache. Here is a practical guide filled with 11 plus tips to steer you toward an effective 11 plus preparation action plan.
Start 11 Plus Preparation Early
While it's important not to put too much pressure on your children, you can take steps to start preparing ahead of time. In general, year 5 is a solid year for 11 Plus prep, however, some schools and parents recommend introducing the idea toward the close of year 4. By doing this, you can use the final parents evening to discuss areas to work on over the holidays.
Equally, when you consider your timeline, starting toward the end of year 4 means you can employ a tutor over the summer. This means that your child can focus on preparing for the 11 plus, without getting overwhelmed between exam prep and schoolwork.
Make Reading a Priority 
A wide vocabulary works wonders in the 11 plus. Children who read a vast amount of both fiction and non-fiction tend to excel in the exam as they can express themselves keenly in the literacy paper, and recognise language patterns for verbal reasoning.
Fiction is a great tool to teach children to learn to code stories chronologically and logically in their brains. For the eleven plus, children are then better prepared to recognise these patterns and utilize them in their understanding and answers. You can easily integrate fiction into your bedtime routine each night.
Non-fiction enhances your child's ability to read a factual statement and pick out key information — vital in numeracy – while teaching more formal grammar and vocabulary. Non-fiction doesn't need to be boring and can vary to fit into all different activities during the day.
Try these ideas:
Use a cookbook to teach instructional vocabulary and grammar, while improving reading, comprehension, and performance of instructions.
Use a musician's autobiography to learn reading comprehension of emotion and diary-style prose.
Read newspapers to experience journalistic formats of writing and use this as a springboard to integrate new words and pick key information from reports. First News is designed for children this age so is a perfect place to start as they can easily relate.
Map Your Child's Knowledge
When preparing for the eleven plus, it's key to understand what you actually need to dedicate your energy toward. It may seem that you should evenly spread your efforts between the four key areas ⁠— English, Maths, Non-Verbal Reason, and Verbal Reasoning preparation. But the truth is, this may be inefficient.
It would seem a waste to keep practising what your child already says they are good at and it would seem sensible then, to turn your time toward enhancing other skills. However, there are two hurdles at play. Firstly, children can't logically analyse their abilities in the same way adults can. While they may conceive themselves to be great at Maths, this may only be in comparison to the kids in their class. We can't be sure of their objectivity, so we need a standardised measuring stick.
Equally, while English and Maths are readily evidenced by their primary school curriculum work, 11 plus verbal reasoning and non-verbal reasoning are a little more obscure to measure. These papers are designed to consider your child's logical association and pattern recognition both in words and shapes.
The best way to know what you're working with is to have your child take an 11 plus sample test. Rather than try to guess their levels, the sample provides you with an accurate map of where your child is already up-to-scratch and how much improvement is needed elsewhere.
Map Your Own 11 Plus Expertise
The eleven plus exam is not designed to be taken by adults. It is crafted to appeal to the way a 10/11-year-old thinks. As parents, we often presume we know how to pass an exam designed for children, this is a common error.
The 11 plus examination has different elements than you and your child may have never seen before. It's a good idea for you to give the test a go as it may identify your weak points.
You can overlap your map with your children to see where they can learn independently, where you can help them improve, and where outside assistance may be required.
Employing a Tutor for 11 Plus Preparation
As we covered above, it's best to know where your child needs to focus their time. To best make use of this time, hiring a tutor can fill in the blanks.
Remember that while your teaching skills may be diverse and effective, a tutor is equipped with the experience of past papers and prior students. In this sense, they often know how to get to the core of obstacles more quickly.
When scouting for 11 plus tuition, make sure to check back on the tutor's professional history to ensure they have relevant teaching experience. Try to speak to previous students to get feedback on their learning experience ⁠— the internet is always a great starting point to find reviews.
Make sure your child gels with the teacher by requesting a trial lesson. The style of teaching can have a dramatic effect on your child's resulting performance, as they hold the reigns to your child's motivation.
Be aware that the format does change each year, so make sure you pick someone up to date with the current format.
Use Eleven Plus Practice Papers
When it comes to the 11 plus — in particular, the 11 plus verbal reasoning and non-verbal reasoning — there is a technique your child needs to practice.
Taking practice papers not only enables your child to recognise the method they need to employ for certain patterns of questioning, but they'll also familiarise themselves with repeated questions.
You'll find a catalogue of free and paid-for 11 plus practice papers online. You can also order hard copies to simulate the test environment. If your child is especially anxious, this is particularly useful for emotionally priming your child for the exam atmosphere.
Sit-in at the Beginning
When you're first doing practice papers, it can be tempting to give your child a silent room and leave them alone. The exams can run for an hour-long, which can seem like a lifetime to a child.
After you've gauged where your child sits and worked out areas for improvement, you'll want to have them practice papers to get the hang of the questions. First do a paper or two together, inviting your child to solve it as a team — demonstrating your commitment and support.
By working alongside them, you provide the bouncing board for them to deduce answers. For example, if your child is struggling to see a pattern, you can provide further examples to help create the link. 
Think Creatively Beyond Practice Papers
Not all children will respond remarkably well to sitting at a desk and taking multiple practice papers – especially over the summer holidays.
Luckily children's brains are primed to soak up knowledge in its many different manifestations. You'll find that just through conversation and repeated activity, your child picks up skills rapidly.
As children often learn through work and play — sometimes referred to as kinaesthetic learning — it's profoundly valuable to take those learning opportunities away from the paper and into the world. At least for the fresh air and nature! Try these everyday alternative 11 plus preparation tips:
Stick post-it notes around the house with numeracy sums – reward your child for each note they solve with a marble in a jar. Each full jar gets a prize.
Encourage your child to read a First News newspaper article over breakfast and follow it up with 11 plus style questions about the text on the way to school.
Play rhyme and word games while waiting in supermarket queues
Buy times-tables singalong music for the car — the catchy tunes will stick in their minds even, especially if they find them annoying!
Give them a word-of-the-day and reward them for each time they use it.
Create treasure hunts where they must crack the clues using non-verbal pictures.
Work together with Lego to practice non-verbal reasoning in action.
Remember to Give Praise
The eleven plus is a very stressful time for young children. It's important to combat anxiety as not to counter your 11 plus preparation efforts.
Rather than having your child feel scared of failing, making sure you reward their efforts as they improve. This not only encourages and demonstrates their progress, but it also teaches valuable lessons surrounding self-appreciation and self-esteem, while encouraging perseverance.
It's also important to remember that your child may have difficulty separating your desire for them to get into grammar school with your love for them. Their fear of failure may make them frightened to disappoint you. Rewarding progress and recognising effort go a long way to reminding your child that you're both on the same team.
Try a stamp card system — similar to a coffee shop loyalty card. After reaching certain scores or solving specific problems or finishing X number of papers, they are rewarded with a significant prize (cinema, ice-skating, bowling etc.).
Measure and Adapt Action Plan
Eleven plus preparation can take place for a year or more. Just because your child's Maths was behind to start with, doesn't mean it hasn't improved. It is important to regularly measure feedback from the systems you've been putting in place. This allows you to comprehend how effective they are, the improvement you child has made, and the areas that still need focus.
Make sure you keep a record of results on practice papers as you go. It's a good idea to take into account the day and time you practice the paper, as particularly tiring days may affect results in specific areas. Equally, diet, daily activities, mood, and many other aspects may affect performance on one day.
Once every couple of months, refer to your chart of results and timings. You'll be able to see the speed and pattern of progress over a longer period, which shows a clearer picture of how much further is left to go. You'll also be able to alter your 11 plus prep plan to reflect these changes.
Don't Study Too Long or Too Late
There is a plethora of research into the importance of sleep in brain functioning. Making sure your child is going to bed at a reasonable hour will mean that their brain can process the learned information more easily.
Equally, when children stay up late to study, their brains aren't working on full capacity, so the time is wasted.
Moreover, humans can't really focus on anything solidly for more than an hour at a time — at a push. In this sense, forcing your child to sit still and study for long periods will only lead to fatigue on their part and likely a wandering mind.
Instead, prepare for the eleven plus, in short, concentrated bursts. Keep the sessions to no more than an hour, followed by exercise time in the daytime and relaxation at night.
In short…
11 plus preparation doesn't need to be as scary as it first appears. With plenty of practice papers available, you'll have no trouble finding resources for your child to conquer. Equally, by checking the highly recommended tutors in your area, you can let go of some of the burdens by hiring a professional to patch the holes.
Remember though, that as a parent, our children's' happiness is the most important factor. Forcing your child to study for hours on end is not only unfair and stressful, but it's also counterintuitive. Improvement is much more likely to come in short, stimulating sessions, that provide engaging and memorable learn tactics that your child can later use in the exam.
Ideally, by the end of your 11 plus prep period, your child should be armed with a toolbox of mechanisms to answer the different style questions. With enough practice, your child will learn to recognise question styles and will be able to utilise each mechanism they've worked on with you and their tutor. That way, they can feel confident and stress-free, while applying themselves as best they've learned.
Finally, remember to lead by example. Children learn by mimicking what they see. By making the learning process engaging and exciting, you'll see them enjoy your time together. If you're motivated to help them overcome hurdles, they'll feel inspired to jump them. Embrace the challenge of learning something new, and your child will follow suit — and both of you will be free of stress and worry.
UK Subscriptions
Price
Duration
FREE*
Ongoing
£54.99
26 weeks
£99.99
52 weeks
£1.00*
Ongoing
£62.99
26 weeks
£114.99
52 weeks

6-week

Free Trial

to the First News Digital Edition

Then just £5.99 per month* via Credit / Debit Card
UK Subscriptions
Price
RRP
Saving
Duration
Payment
FREE*
£14.10
Save 100%
Ongoing
Direct Debit
£54.99
£61.10
Save 10%
26 weeks
One-off Payment
£99.99
£122.20
Save 18%
52 weeks
One-off Payment
£1.00*
£26.04
Save 100%
Ongoing
Direct Debit
£62.99
£112.84
Save 44%
26 weeks
One-off Payment
£114.99
£225.68
Save 49%
52 weeks
One-off Payment

6-week

£1 Trial

to the First News Digital Edition

Then just £5.99 per month* via Credit / Debit Card
* First 6 issues are free. After the 6 issues trial the subscription will step up to £28.99 every weeks. You can cancel at any time. One free trial per household, per year.
* First 6 issues are £1.00. After the 6 issues trial the subscription will step up to £33.99 every 3 months. You can cancel at any time.
* There is no obligation to continue your subscription after the free trial period. One free trial per household, per year.
Every week in First News you'll find: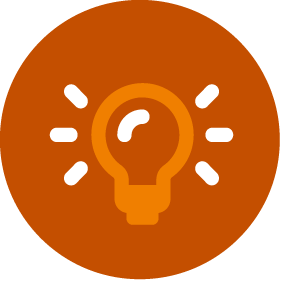 20 Things To Know And Tell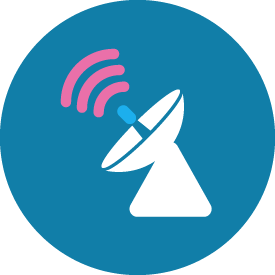 Big News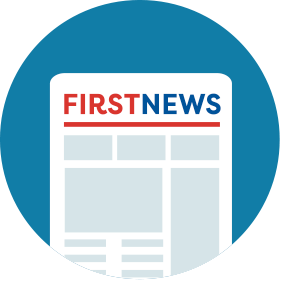 Special Reports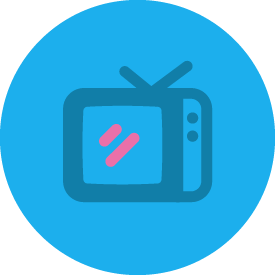 Entertainment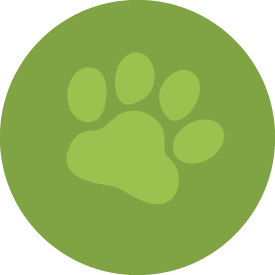 Animal News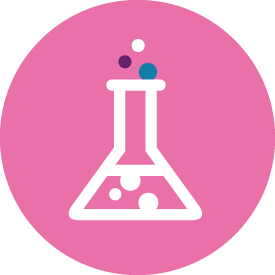 Science News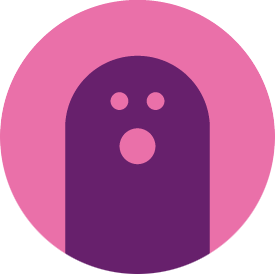 Crazy But True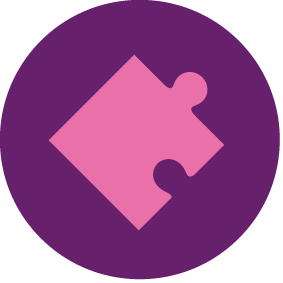 Puzzles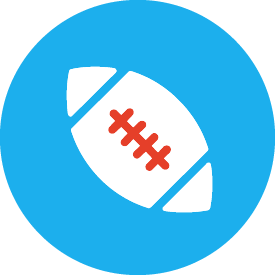 Sport